Is chocolate actually healthy for your thyroid gland?
Well, not as healthy as other foods, but it's probably not as unhealthy as you might think.
Dark chocolate is loaded with polyphenols, fiber, magnesium, and antioxidants, all of which are beneficial for your thyroid.
And eating dark chocolate, in the right amount each day, can actually provide you with a lot of benefits.
Does this mean that I'm giving you free rein to eat as much chocolate as you want all day every day if you have a thyroid problem?
Not by a long shot!
But what it does mean is that you can definitely indulge, on occasion, and without guilt, if you do have a thyroid problem.
And it also means that if you are strategic about the type, quality, and dose, in addition to pleasing your sweet tooth, you can also get some benefits to boot.
The key is all about moderation and volume.
2 ounces each day of high-quality dark chocolate will NOT cause issues.
But if you were to consume chocolatey sweets every single day then, yeah, there's a good chance you will be adding to your waistline.
But as long as you are using high-quality chocolate and subbing out unhealthy ingredients, I think the occasional chocolatey treat is just fine.
If you have a thyroid problem and you have a craving for something chocolate then here are 10 recipes you need to look at:
DOWNLOAD FREE RESOURCES
Foods to Avoid if you Have Thyroid Problems:
I've found that these 10 foods cause the most problems for thyroid patients. Learn which foods you should avoid if you have thyroid disease of any type.
The Complete List of Thyroid Lab tests:
The list includes optimal ranges, normal ranges, and the complete list of tests you need to diagnose and manage thyroid disease correctly!
#1. Paleo Magic Cookie Bars (Gluten-Free & Vegan)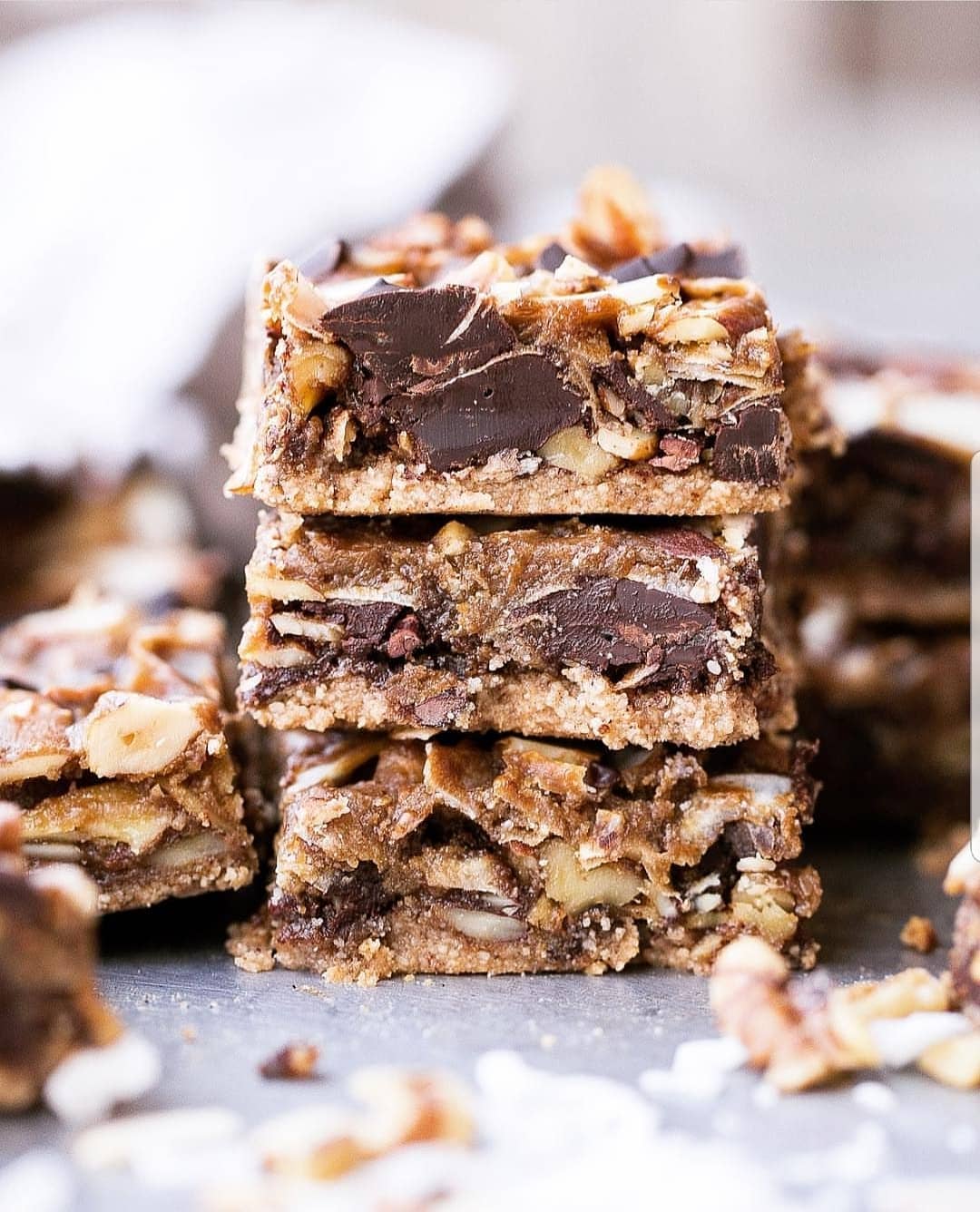 Photo and recipe credit bakeritablog
Ingredients:
1 (15.5 oz) can full-fat coconut milk
½ cup coconut sugar
2 tablespoons coconut butter
½ teaspoon vanilla extract
1 cup (96g) almond flour
½ teaspoon cinnamon
½ teaspoon sea salt
3 tablespoons coconut butter, melted
¾ cup dark chocolate chips
½ cup coarsely chopped walnuts
¼ cup coarsely chopped almonds
½ cup unsweetened flaked coconut
#2. Paleo Chocolate Mint Tarts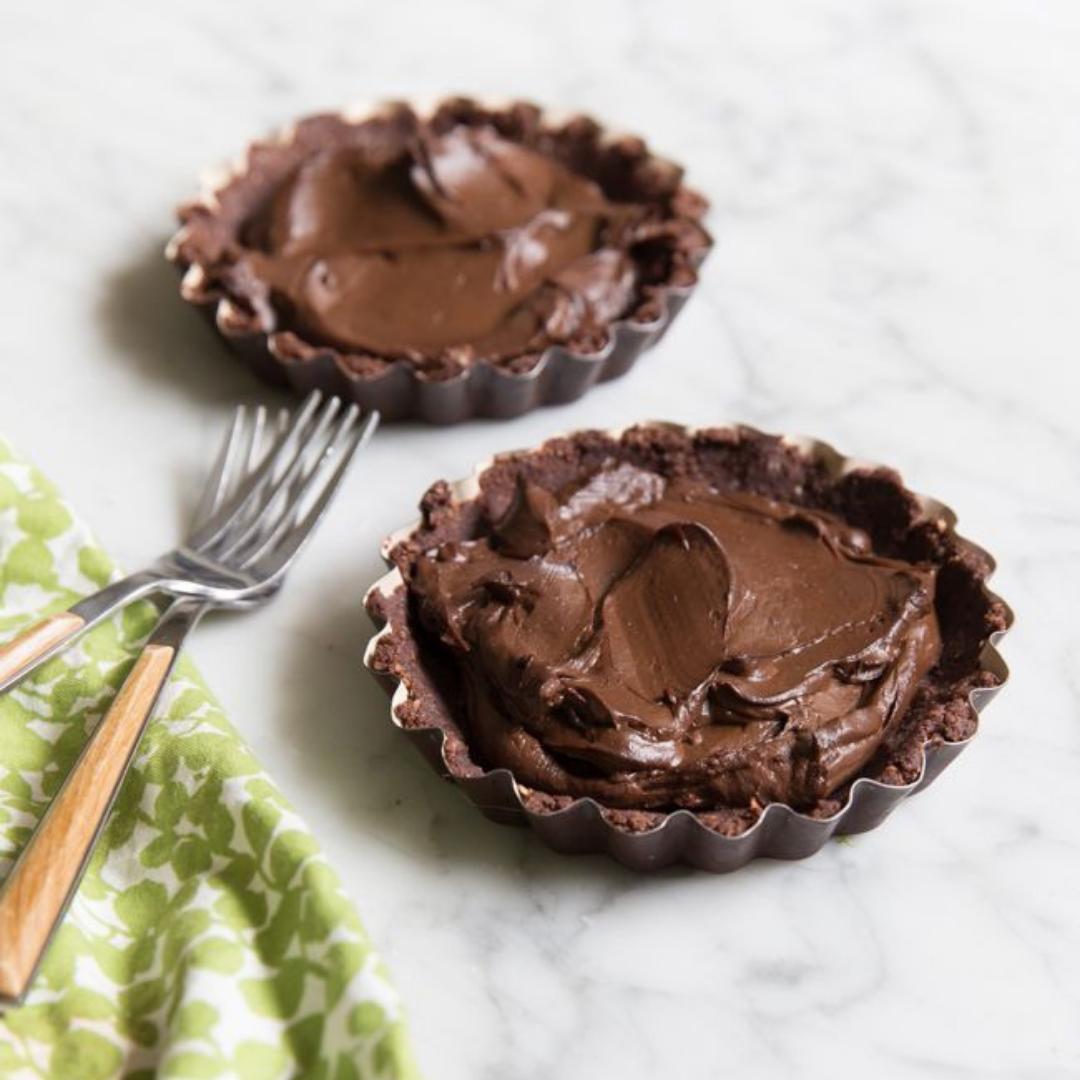 Photo and recipe credit agirlworthsaving
Ingredients:
Crust
1 cup Superfine Blanched Almond Flour
2 tablespoons B-grade maple syrup
1/3 cup of cocoa powder
2 tablespoons of coconut oil
Filling
1 small ripe avocado
1/4 cup melted coconut oil
1/3 cup cocoa powder
1 teaspoon peppermint oil
1/4 cup B-grade maple syrup
#3. Chocolate Chia Seed Pudding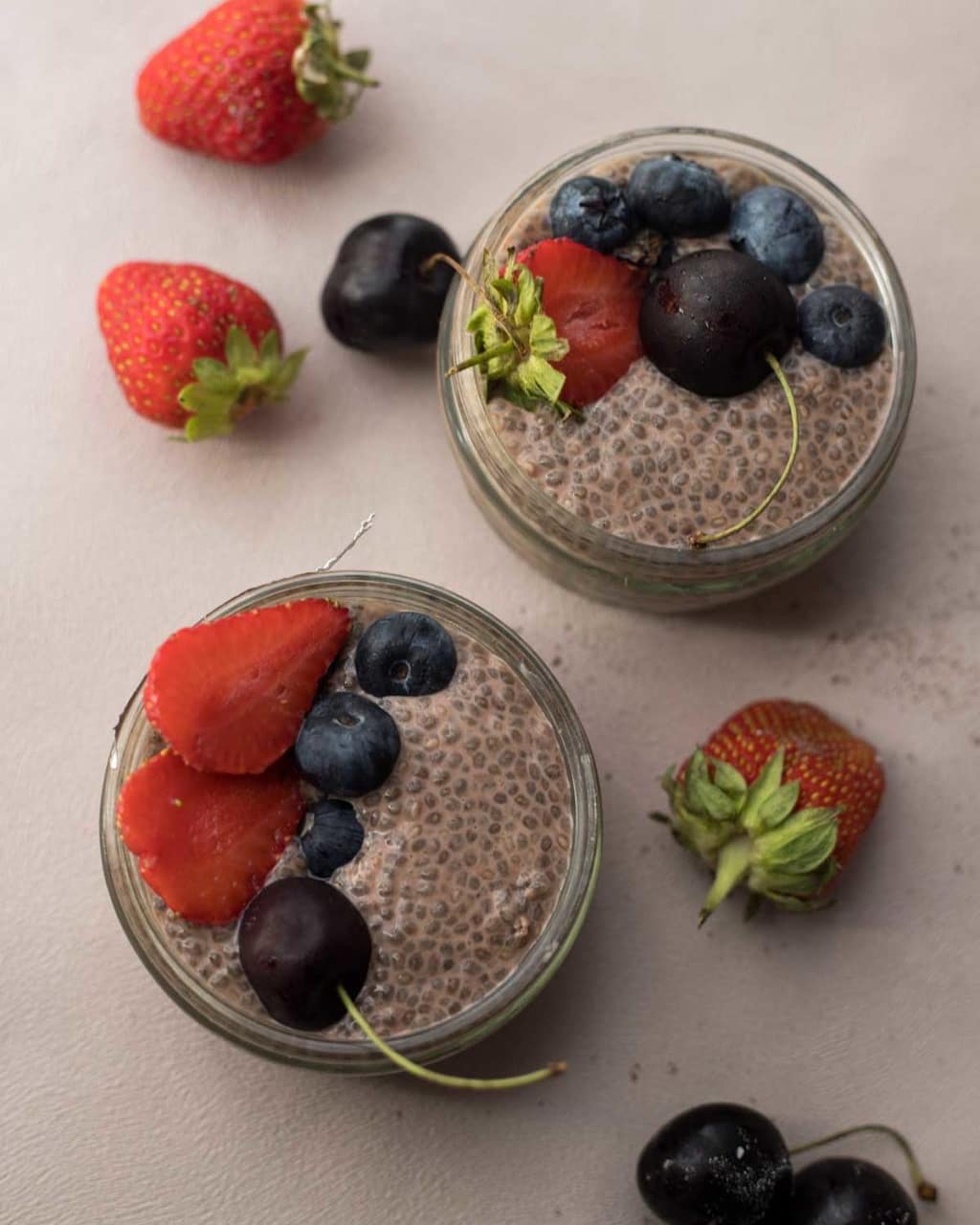 Photo and recipe credit fatrainbow
Ingredients:
30 grams of chia seeds
200 ml unsweetened almond or oat milk
2 tablespoon cocoa powder
1 tablespoon maple syrup
Vanilla essence – a few drops (optional)
Fresh or frozen berries for topping
#4. No-Bake Paleo Dark Chocolate Sea Salt Truffles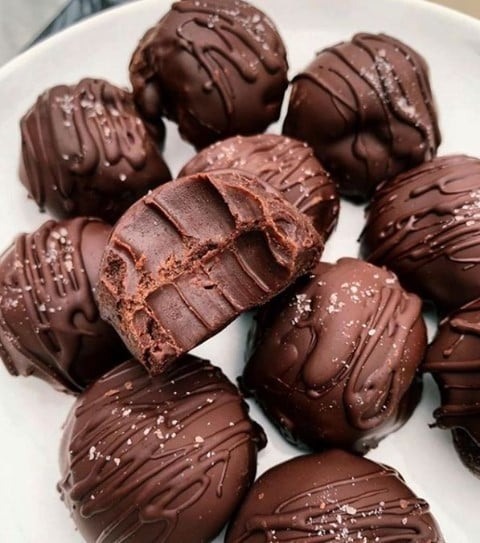 Photo and recipe credit cindybrami_twm
Ingredients:
2 1/ 2 cups dark chocolate, divided
1/ 2 cup coconut cream
1 tablespoon coconut oil
1/ 2 cup peanut butter, or other nut butter
1/ 4 cup coconut sugar
1 teaspoon vanilla extract
1/ 4 teaspoon sea salt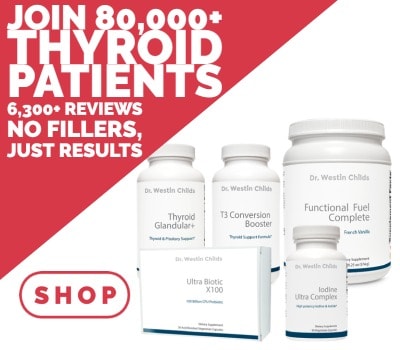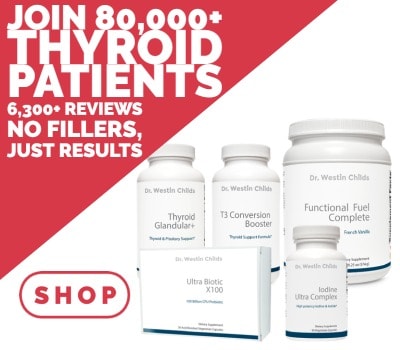 #5. Flourless Black Bean Brownies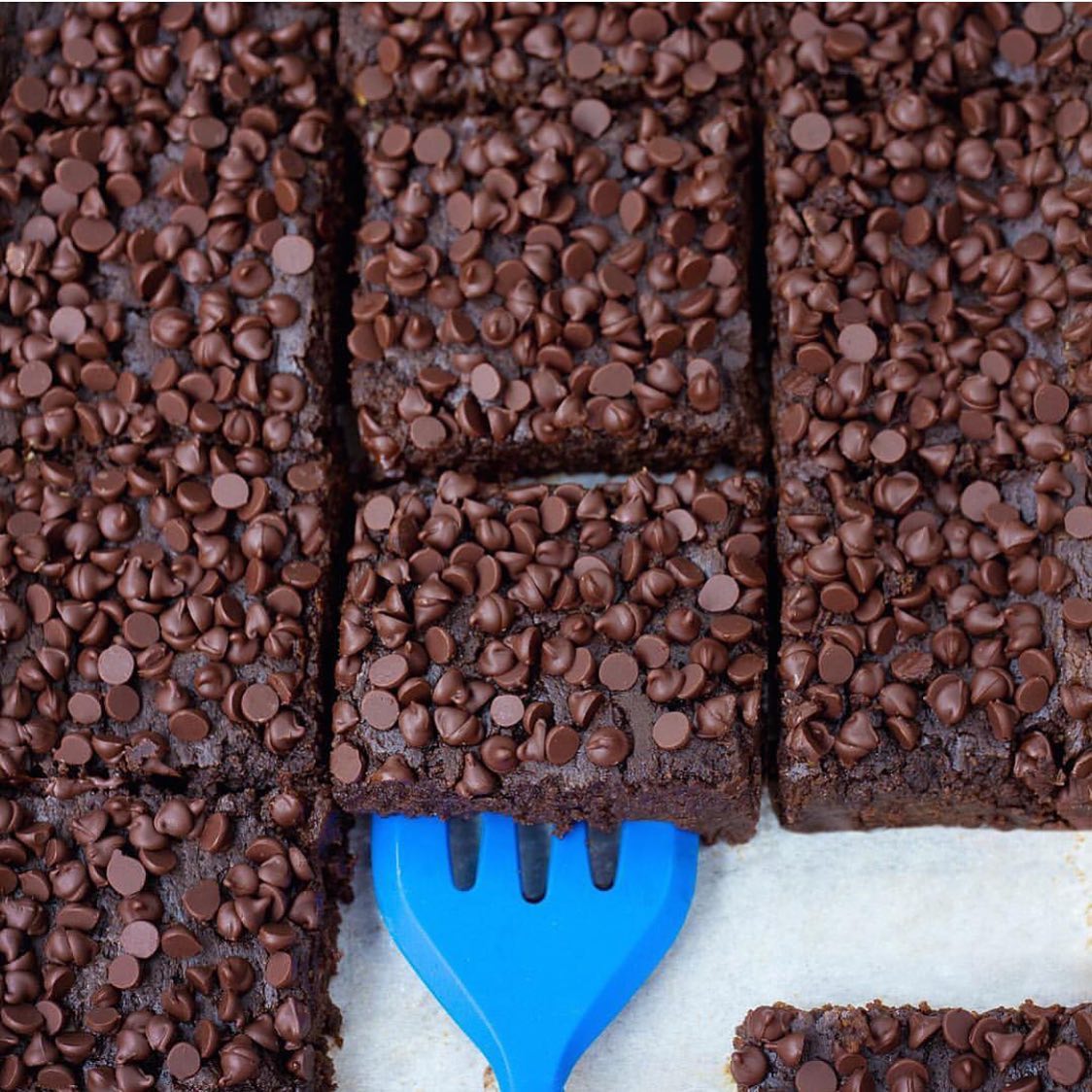 Photo and recipe credit chocolatecoveredkatie
Ingredients:
1 1/2 cups black beans (1 15-oz can, drained and rinsed very well) (250g after draining)
2 tbsp cocoa powder (10g)
1/2 cup quick oats (40g) (See nutrition link below for substitutions)
1/4 tsp salt
1/3 cup pure maple syrup, honey, or agave (75g)
Pinch uncut stevia OR 2 tbsp sugar (or omit and increase maple syrup to 1/2 cup)
1/4 cup coconut or vegetable oil (40g) (See nutrition link for substitution notes)
2 tsp pure vanilla extract
1/2 tsp baking powder
1/2 cup to 2/3 cup chocolate chips (Not optional. Omit at your own risk)
Optional: more chips, for presentation
#6. Peanut Butter Chocolate Protein Shake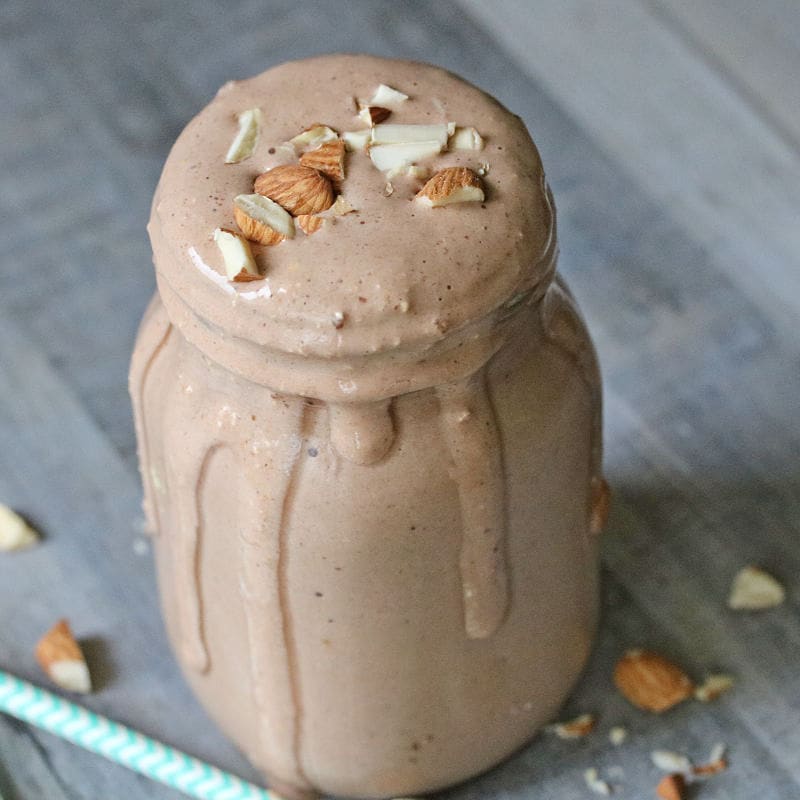 Ingredients:
1 scoop protein powder – chocolate or vanilla
¾ cup almond milk
1 banana
2 tablespoons peanut butter
1 teaspoon raw honey
1 teaspoon cacao powder – or cocoa powder works too
Ice (to taste)
#7. Dark Chocolate Reese's Peanut Butter Cups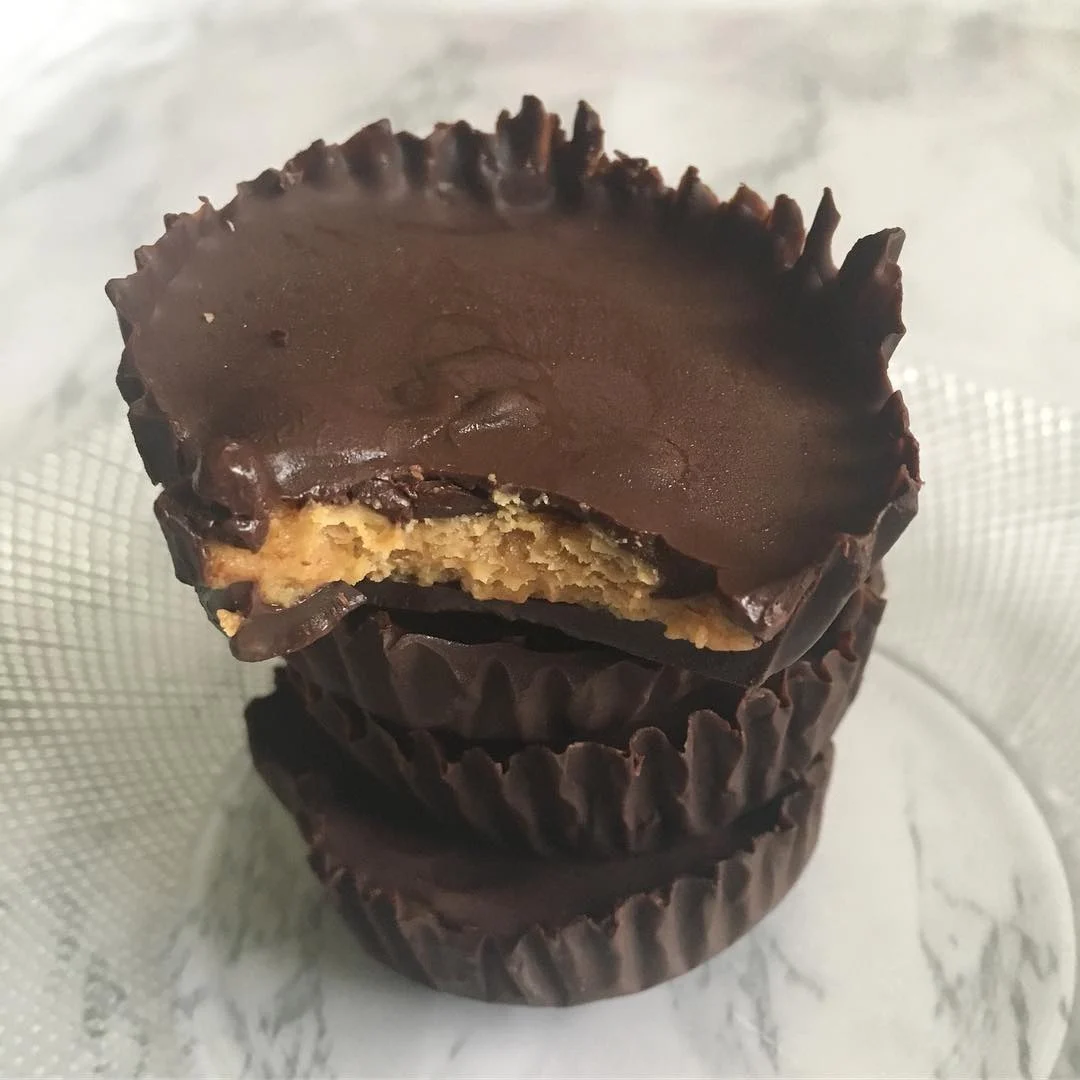 Ingredients:
1 bar dark chocolate
2 tablespoons peanut butter
2 teaspoons maple syrup
Makes 5 big cups.
Note: The recipe is completely customizable based on preference (bigger peanut butter to chocolate ratio, add more peanut butter, or, if you like it more sweet, add more maple syrup)
#8. Paleo Thin Mind Fudge Cookies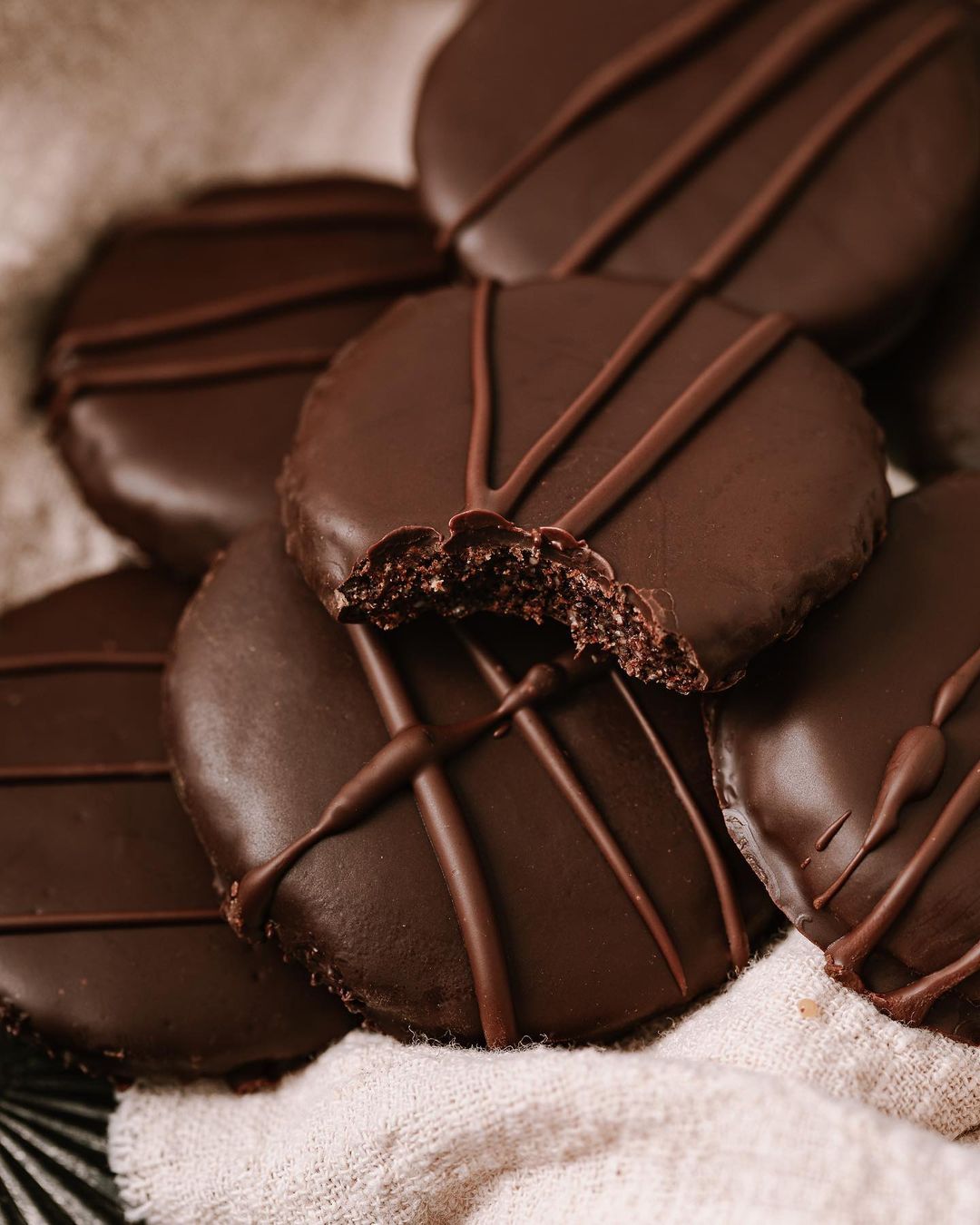 Photo and recipe credit kalejunkie
Ingredients:
Cookies
1 ½ cups almond flour
⅓ cup cocoa powder, unsweetened
½ cup coconut sugar
½ teaspoon baking soda
½ teaspoon salt
1 large egg
2 tablespoons coconut oil, melted
½ teaspoon peppermint extract
Mint Chocolate Coating
1 ½ cups chocolate chips
1 tablespoon coconut oil
1 teaspoon peppermint extract
#9. Double Chocolate Protein Mug Cake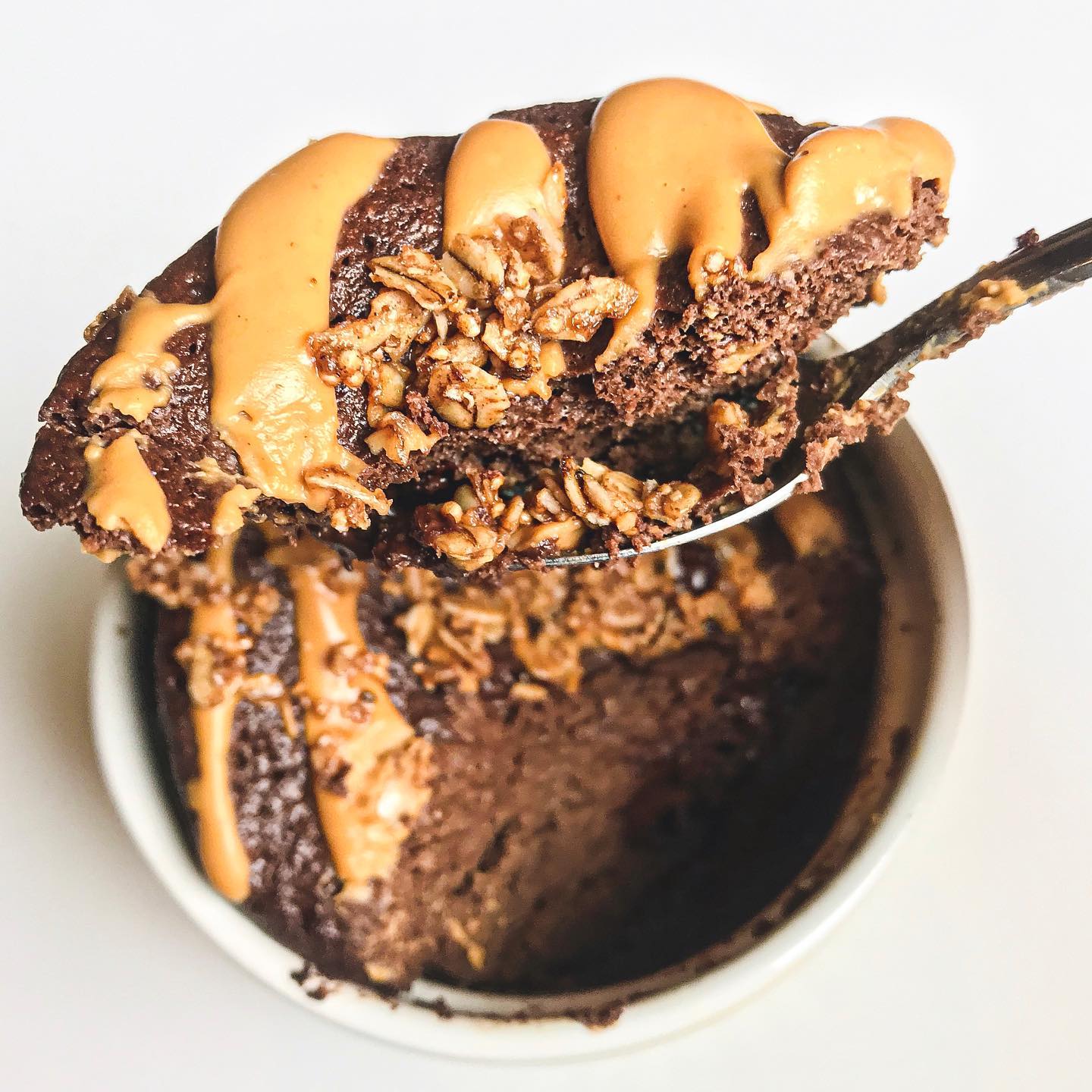 Photo and recipe credit honeyb_healthy
Ingredients:
2 tbsp unsweetened cocoa powder
1 scoop choc. protein
1/2 tsp baking powder
1 tbsp coconut flour
1-2 tbsp stevia or sweetener of choice * optional
1 egg
1/4 cup nut milk
Chocolate chips
#10. Chocolate Chip Walnut Cookies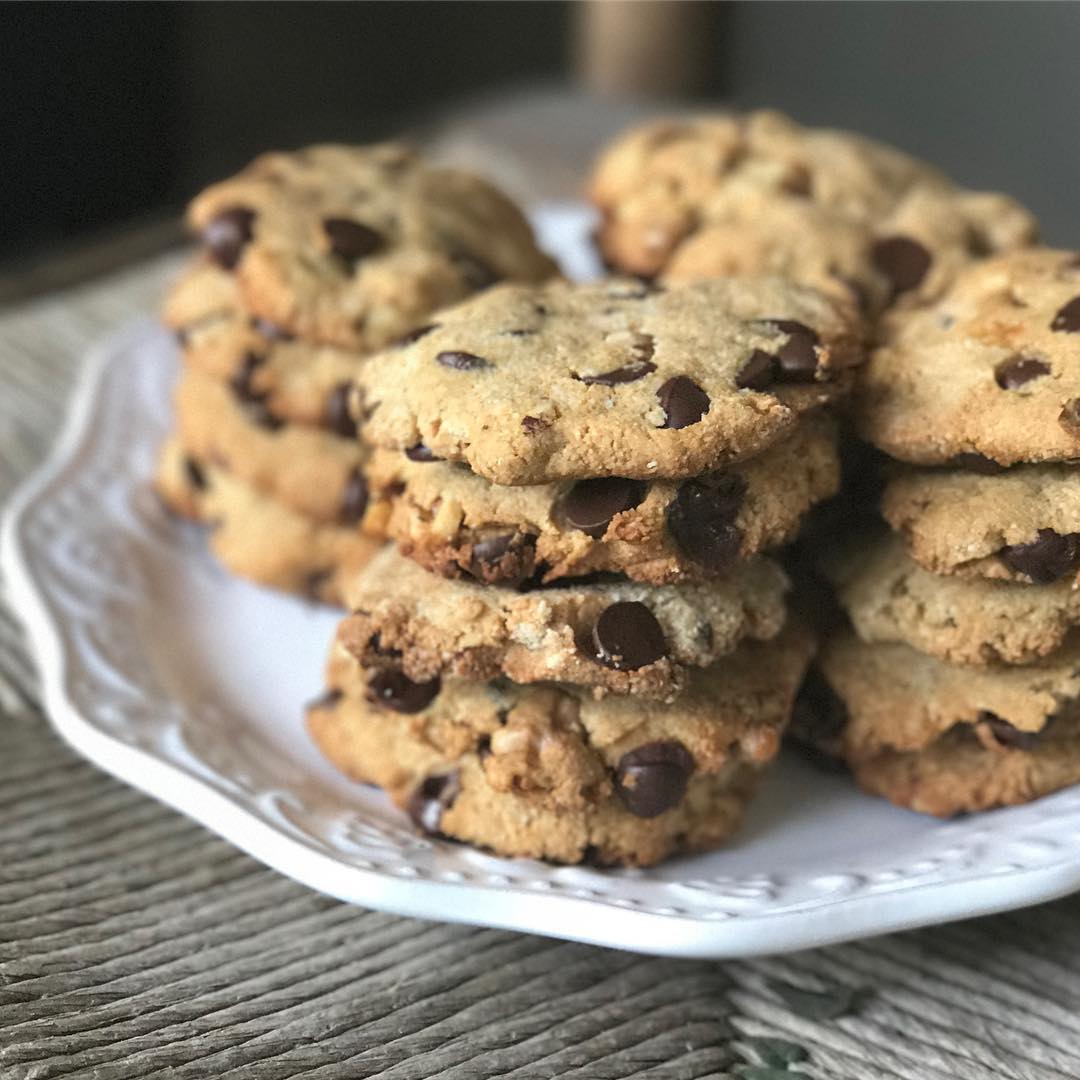 Photo and recipe credit moms.can.befit
Ingredients:
3 cups ground almond flour
3/4 cup dairy-free dark chocolate chips
1 cup chopped walnuts or pecans
1/2 tsp. Baking Soda
1/4 tsp. Sea Salt
1/2 tsp. Vanilla
1/4 cup Agave Maple Syrup or 1/3 cup honey
2 Tbsp. Coconut Oil (liquified)
1 Egg
Adjusting Dessert Recipes For Your Thyroid
While I've spent time curating these recipes to ensure that they are healthier versions than what's available, you may still need to make additional changes to make them better for you.
Here are a few tips to help you do just that:
When using chocolate chips, find dark chocolate chips that are dairy-free. In general, the higher the percentage of dark chocolate, the less likely it is to have dairy. Dairy can be a problem for thyroid patients so it's best avoided if possible or at least minimized!
When using any sort of chocolate, use dark chocolate that is over 70%. The higher the percentage of dark chocolate you are eating, the less sugar it has.
When using cocoa powder, try to find a cocoa powder that is non-dutched. The ditching process reduces antioxidants, polyphenols, flavanols, and fatty acids. This will change the flavor of your cocoa but it's healthier for your body and thyroid!
If you love peanut butter flavor try substituting peanut butter for peanut butter powder. This powder provides you with the taste but drastically reduces the calories per serving while providing more protein and less fat.
Better yet, if a recipe calls for peanut butter try subbing it out for a healthier nut butter like almond butter, macadamia nut butter, cashew butter, or something similar.
When baking for your thyroid, try substituting out flour ingredients for protein powder. This doesn't work for every recipe but when it works it provides you with a much healthier version of the recipe!
If a recipe calls for sugar, try substituting it out for a natural low-calorie sweetener. Stevia, xylitol, erythritol, and monk fruit can all work. Yes, they will change the flavor and, no, honey isn't always bad, but if the taste is good enough, then the substitution is worth it.
Don't be afraid to adjust a recipe to fit your needs! You can often get away with reducing the sugar content of a healthy dessert, substituting milk for non-dairy milk like oat milk, using an organic super dark chocolate bar, and so on. These changes tend to be minor and don't have a huge impact on the final product but they do make the recipe much healthier.
I'll keep adding healthy chocolatey desserts to this blog post so feel free to come back from time to time for new inspiration.
Happy baking!