What You Can Expect From Me
Hey, I'm Dr. Childs… Welcome!
Before you click away, give me a few minutes to explain what I am all about, why I do the things that I do, and why this website exists.
To put it bluntly, my goal is to provide the ultimate resource for all things related to the thyroid.
I know from personal experience (which you can read more about below) that thyroid patients really get the shaft from conventional medicine and conventional doctors.
I always say that if doctors did their job then I wouldn't have a job. And I really mean it.
My entire website wouldn't be necessary if the treatments that doctors prescribe for thyroid patients actually worked.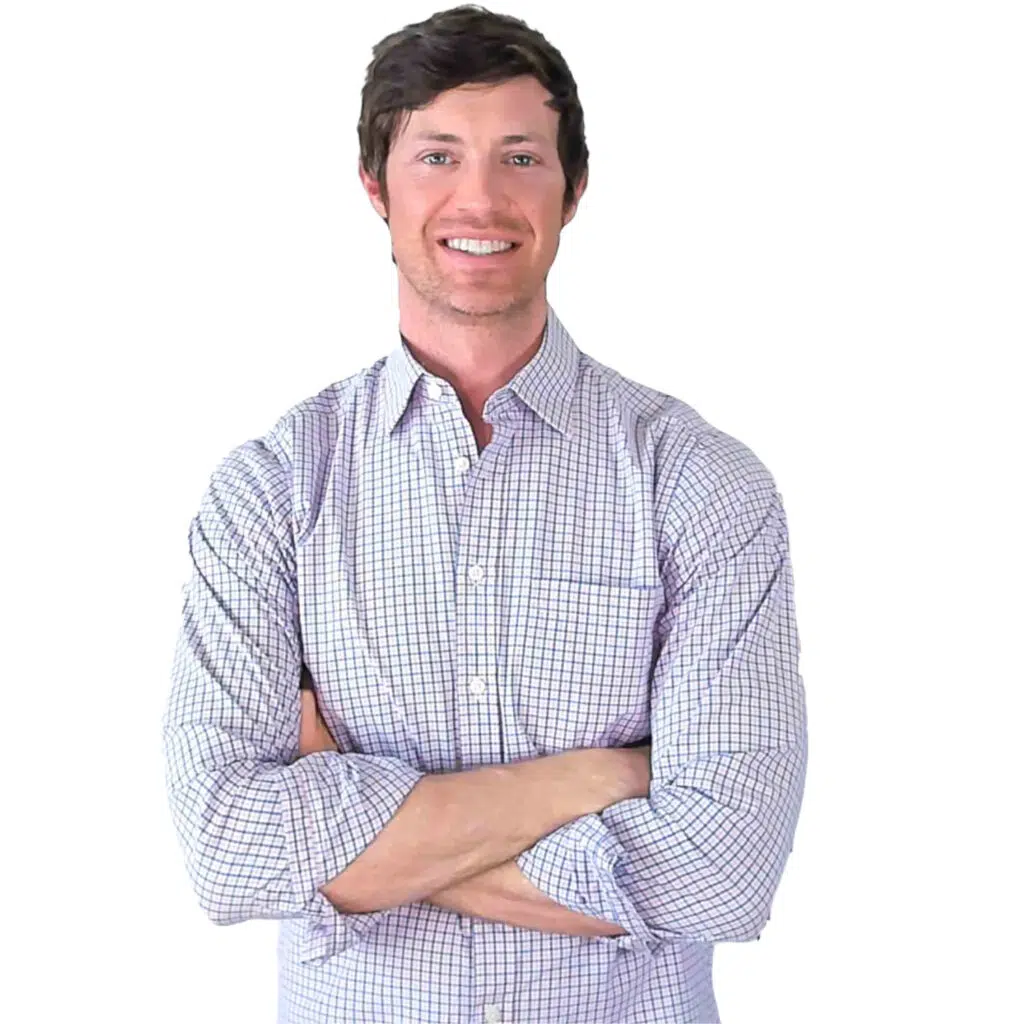 If it were really as simple as checking your TSH and giving you some levothyroxine then all of the thyroid patients would be happy and smiling and they would have no need to look on the internet for help.
You wouldn't be reading this if that were the case!
To that end, you will find this website jam-packed with everything you need as a thyroid patient to balance your hormones and feel like your old pre-thyroid self again.
You know, the old you, the one that used to have energy, the one who used to have a normal metabolism, and the one who used to have a full head of hair.
Want to watch videos? I have you covered with over 500 videos on my youtube channel.
Prefer to read about thyroid management? I got you covered as well with over 550 articles and blog posts that include links and resources to clinical studies.
Want to listen instead of reading? Don't worry, I have audio-only versions of all of my videos that you can download for free and listen to them on your phone with my podcast.
Feeling overwhelmed with all of this thyroid "stuff" and just not sure where to start? Just visit my getting started page which includes downloads and PDFs designed to get you started on your journey to feeling better.
Tired of using conventional medications to treat your thyroid? I got you covered with over 12 different thyroid-specific supplements.
Want more than just a rigid focus on the TSH as the only thyroid lab test? Well, you're in the right place.
What you can expect from me:
A unique approach to hormone management and a new fresh approach to thyroid management.
Claims that are backed by scientific literature and scientific papers.
My own personal opinion on medications, supplements, and therapies based on what I've used on myself, other patients, and my own family members (you won't see me peddling things that I don't believe in)
Open discussion about topics that are still being researched and therapies that are still in their "infancy"
An open mind to the ideas, thoughts, and needs coming from thyroid patients like yourself (I'm not too prideful to accept differing ideas and viewpoints as well as suggestions for products, blog posts, and so on)
What 70,000 Thyroid Patients Taught Me About the Thyroid
When it comes to helping thyroid patients, I've been around the block more than a few times.
I may look young (I'm 37, for anyone interested), but I've spent 8 years thinking about all things thyroid-related.
This includes writing blog posts, formulating supplements, making videos, answering blog comments, sending out emails, responding to emails, and posting on social media, you name it.
To date this website has been viewed over 20 million times, my videos have been watched more than 10 million times, and over 80,000 thyroid patients have used my supplements.
I don't provide these numbers to brag or anything like that. Instead, I just want to show you that I've had the pleasure of interacting with thousands and thousands of thyroid patients over the last few years.
Through these interactions, I've come to learn some very important things:
#1. Thyroid patients out there are struggling and just want to feel better.
#2. Thyroid patients can't solely rely upon their doctors for information, advice, or up-to-date medical research.
#3. Natural thyroid treatments and remedies are not recommended to thyroid patients.
While each of these is important, I want to focus on #3 for a minute.
I think that natural treatments represent the biggest potential gain for thyroid patients out of any other therapy.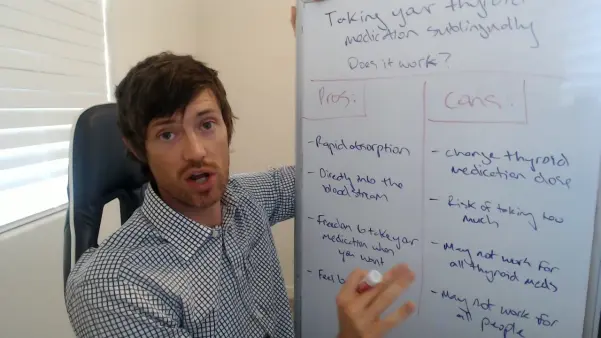 Why?
Because they are completely within your control (you don't need a doctor to prescribe anything for you) and they are pretty much always helpful.
It's never a bad idea to change your diet, get more sleep, reduce your stress, and take supplements that support your thyroid.
For this reason, I have created a line of thyroid-specific supplements that I truly believe are the best on the market.
These supplements are ideal for ALL types of thyroid disease including Hashimoto's, hypothyroidism, thyroidectomy, radioactive iodine, Graves' disease, and hyperthyroidism.
These supplements have been created based on my experience in interacting with thousands and thousands of thyroid patients and they have been tested and shown to actually work.
If you are a thyroid patient interested in feeling better then I would strongly encourage you to check out my supplements to see if they are right for you.
Having been tested on over 80,000 thyroid patients (at the time of this writing), I think you will find something that catches your eye!
Hypothyroid Bundle
Hashimoto's Bundle
Thyroidectomy Bundle
I'm not suggesting that supplements will cure your thyroid problem or anything like that. But I am suggesting that taking supplements, in addition to making lifestyle changes, represents a huge potential opportunity to help you feel better and take your life back.
Even if that increase is small it's still worth it given how impactful low thyroid function can be on your life each and every day.
Why I do What I do
It all started many moons ago when I was a young lad in residency…
Just kidding, but really, that's when it all started.
I thought I was a "healthy" young lad but the perpetual lack of sleep and a diet filled with energy drinks and sugar eventually took its toll on me.
If you know me now then it's probably hard to believe that I would put that stuff into my body, but here we are.
As a result, I ended up with all sorts of abdominal issues, the weekly migraine (with scotoma), trouble sleeping, and the kind of fatigue that keeps you tired all day long.
I would later diagnose myself with small intestinal bacterial overgrowth, adrenal fatigue, and gluten sensitivity, but at the time I was experiencing these conditions and problems I had no idea they even existed or had a name.
Through the hand of God, I was led to someone far wiser and more experienced than me.
This mentor helped me diagnose my conditions and set me on a path to not only feeling better to a path that awakened me to an entirely new world of treatments and possibilities.
You have to understand that while in residency, I didn't believe in things like gluten sensitivity, adrenal fatigue, or even the importance of nutrient deficiencies.
But when I saw how changing my diet, taking the right supplements, and fixing my gut turned my own life around, I was hooked.
I made a choice then and there to step away from conventional medicine and step into the world of functional and integrative medicine.
And I haven't looked back since. I went straight from residency to opening my own practice to now formulating thyroid and hormone-balancing supplements.
Why Do I Focus On The Thyroid?
But why the thyroid? It's easy actually and I can answer it in just a few words.
My wife and mother.
These amazing women both suffered from different types of thyroid problems. Both of them went undiagnosed for years and both continued to have thyroid symptoms despite getting the "standard" treatment from endocrinologists and doctors.
I couldn't let them continue suffering, so I set out to fix their issues.
Along the way, I found out just how badly the current system is at helping thyroid patients.
My wife suffered from low T3 syndrome and thyroid resistance caused by her struggle with an eating disorder in her teenage years.
My mom, on the other hand, suffered from Hashimoto's thyroiditis with frequent flares and the inability to find a dose of thyroid medication that worked for her.
I wish I could say that I figured out their treatment quickly but that would be a lie.
While trying to figure out how to help them I accidentally caused a flare-up in my mom's thyroid antibodies with the use of iodine and NDT and I caused my wife to gain 10 pounds while experimenting with estrogen and the keto diet!
Whoops… On the right side, their loss is your gain!
And, for the record, they are both doing great now but there were definitely some ups and downs on the journey.
My wife's metabolism is back to normal and she is thriving on pure T3 thyroid hormone while my mother is doing great on Tirosint.
I'm not sure if thyroid patients were attracted to me or if I was attracted to them, but the result of learning how to help my wife and mother caused a huge number of thyroid patients to seek out my help.
The rest is history, as they say!
My Goal To 1 Million
Go big or go home! I don't want to be someone that looks back at my life and feels like I haven't done something worthwhile.
To that end, I've created a goal to help 1 MILLION people.
I'm defining "help" as something more than just taking a gander at my website or information. I want to actually have a positive impact on 1 million people either through the results that people get by reading and acting on my information, by taking my supplements, by using my programs, or in some other way.
Why 1 million?
Well, 1 million is really only important insofar as it's something to set my sights on. Once I reach that goal, I will move the goalpost and set out to help another million and so on.
In order to get there, though, I will need your help! I need you to let me know if you need something that isn't already on my website. If you are really struggling with something then I want to hear about it. If you can't find something anywhere else then that's my opportunity to offer this help.
I won't be able to personally treat 1 million people, that's just not possible or feasible, but I can provide help in an indirect way and that's exactly what I plan to do.
Help me help you! If you have any suggestions please feel free to email me or my team at hello@restartmed.com.
My Credentials and Training
I personally don't put much weight on formal education or training because most of what I know is self-taught and I believe in being a lifelong learner but if that sort of thing is important to you then you can read more about my own personal training and education below.
I am a doctor of osteopathic medicine, D.O. and I graduated from Rocky Vista University College of Osteopathic Medicine.
More details:
My Passion for Weight Loss
While I spend a lot of time writing and learning about thyroid management, I also have a very serious interest in helping people lose weight.
Obesity and thyroid management really go hand in hand as thyroid disease tends to lead to weight gain.
And, because thyroid patients are notoriously weight loss resistant, focusing on thyroid patients allowed me to learn a great deal about weight loss.
I take a comprehensive approach to weight loss and feel that obesity primarily stems from hormone imbalances.
My weight loss protocols and routines include the following:
Management of thyroid dysfunction (with the use of T3 medications)
Management of leptin resistance (with the use of prescription medications)
Management of cortisol (through supplements and lifestyle changes)
The use of prolonged and intermittent fasting
The use of dietary changes
The use of certain machines (FAR IR sauna, vibration therapy) and laser therapy
The use of dietary supplements
The use of exercise routines
More About Me Personally
What else?
I'm a family man (husband of 1 and father of 4) and I love my family more than anything.
I'm active in my church, love playing ultimate frisbee and pickleball, and drink way too many smoothies.
I'm always experimenting with my own body to test new supplements, new diets, and so on.
Some of these make an appearance on the blog and some don't!
My Physical Practice is Closed
For those interested in being treated by me, that is not a possibility right now. I've closed down my physical practice and I am not currently licensed to practice medicine. I surrendered my Arizona medical license a few years ago and do not have plans to practice clinical medicine again at this time. You can read more about that story here!
I am now focused on creating the ultimate resource for thyroid patients, formulating new products and supplements, providing information in the form of blogs and articles, and so on.
I personally feel that I can impact so many more people through this website than I can by using the traditional one-on-one doctor/patient treatment paradigm.
Questions? Or Want to Get in Touch?
Each week I spend hours and hours responding to questions that I get on this blog and on youtube.
I think that Doctors should be in the trenches with patients, talking and encouraging discussion about these topics.
That said, I can't answer every single question or comment (But I will do my best) so please don't be offended if I don't get to your question!
To increase the chances of your question being answered please follow these rules:
Avoid asking medical questions about your own health. Even though I am a Doctor I can't treat you over the internet!
Please avoid posting your lab results and asking for my opinion or how you should proceed with treatment. I can't give you that kind of advice!
Please search my website for articles surrounding your topic using the search bar. I have over 200+ articles on topics about hormone balance, thyroid disorders, and how to lose weight.
I can't coach or treat you but I have provided plenty of resources for you to take to your Doctor to help guide your own treatment.
Please keep your questions short and concise and limit them to one question. The more questions you ask (and the more complicated the question) the less likely I will be able to answer them.
Want to get in touch? Please use my contact page.
If you send an email or a comment please allow us a few days to respond!