NOTE: This entire program is now bundled with my weight loss bundle which you can find here. When you purchase my 5 supplement weight loss bundle you now receive this program 100% free.
The number #1 reason that patients can't lose weight is that they neglect ALL other hormones and instead focus on exercise and calories.
This approach may actually be sabotaging your weight loss efforts and making weight loss difficult long term.
We live in a culture that suggests that the simple solution to weight loss is to simply eat less and exercise more.
But when has that worked for long-lasting weight loss?
The latest reports suggest that this "strategy" works about 1% of the time (and you probably know because you've tried it before).
Conventional medicine and conventional therapies give you a 1 in 124 chance of losing weight if you are a woman and a 1 in 210 chance of losing weight if you are a man.
This doesn't have to be your reality, not with the right approach.
If the solution is that simple then you have to explain why hypothyroid patients tend to be about 20 pounds overweight on average or why women who go through menopause gain on average 15 extra pounds…
Is it because these people start eating unhealthy or suddenly stop exercising?
Obviously not!
Something else is at play here and it is your hormones.
Why do hormones even matter?
Your hormones help regulate what happens to the calories after you consume them, they help determine your appetite and your cravings for foods and they can either act to help you burn fat and build muscle or act to build fat and sap your energy in the process.
If this is interesting to you and you want to learn how to use this strategy to lose up to 20 pounds in 60 days by balancing your hormones then keep reading…
Patients struggle to lose weight because their focus is all wrong.
What's worse is that they may be making weight loss harder by smashing their head against the wall with more and more exercise (over-exercising increases cortisol and makes weight loss more difficult).
If you've spent time on my blog hopefully you know that I'm different. My approach to weight loss is not the standard approach and as a result, I've been able to help many people get amazing results.
I'm not just talking about weight loss (even though that's what most of you want), I'm also talking about increased energy levels, improved quality of life, and helping people feel like themselves again.

I want you to know that it IS possible to lose weight and feel better.
I know that most of you out there have been struggling with weight loss for years (some of you for decades). It doesn't matter if you have 5 pounds to lose or 100 pounds to lose, this program can help you get there.
What if you had a program designed for people with your condition, that has been proven to work, and may help you lose that extra weight that seems impossible to lose?
Because that's exactly what it is.
A step-by-step, hold-your-hand guide to weight loss that is based on new science with therapies, medications, and supplements you've probably never heard of before.
This metabolism reset guide is a set of guidelines that outlines how I approach patients with hormone imbalances and includes WHEN to eat, when NOT to eat, HOW to exercise, which medications actually work for weight loss, what SUPPLEMENTS to take and how it all fits together so you can finally lose weight and keep it off.
This program is the result of several years of research and has been tested on hundreds of hypothyroid patients before you.
It is designed to balance the hormones that lead to weight gain and weight loss resistance.
And it can help YOU:
Improve thyroid function
Reset your metabolism and naturally increase the number of calories you burn on a day-to-day basis
Burn fat while building muscle
Lower insulin levels and treat insulin resistance
Lower leptin levels and treat leptin resistance
Help improve free T3 levels and promote proper thyroid function
Lower excessive estrogen levels and treat estrogen dominance
Boost your energy and improve your sleep
Improve the signs and symptoms of PCOS and high testosterone
Finally, feel like yourself again…
Before/Afters and Testimonials
I know this is what you're really wondering – will this actually WORK?
See for yourself…
Before you look at these pictures I want you to take a second and realize that this is a LONG lasting weight loss program. This is not a lose weight quick scheme that will result in you regaining your weight back in a few months. This is the real deal.
These are REAL patients that have undergone the program (in some cases several times):
Example #1 – Hashimoto's patient that lost 40+ pounds and 30+ inches over 6 months repeating the program several times (Yes, it can be repeated and this shows that the results are LONG lasting)
Example #2: 6 pounds and 5.25 inches lost in 1 month: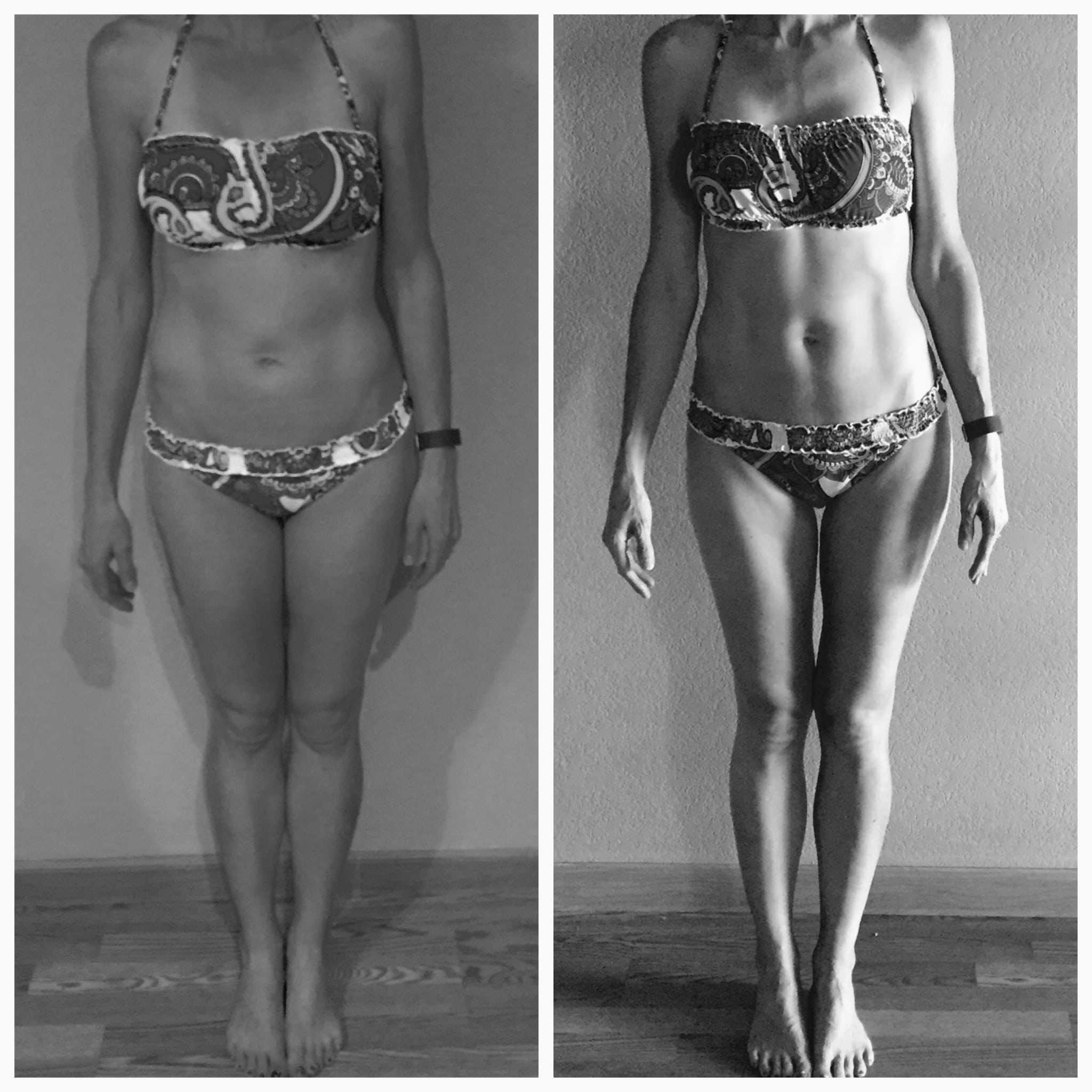 Example #3 – Josh – 23 pounds and 9 inches lost in 1 month: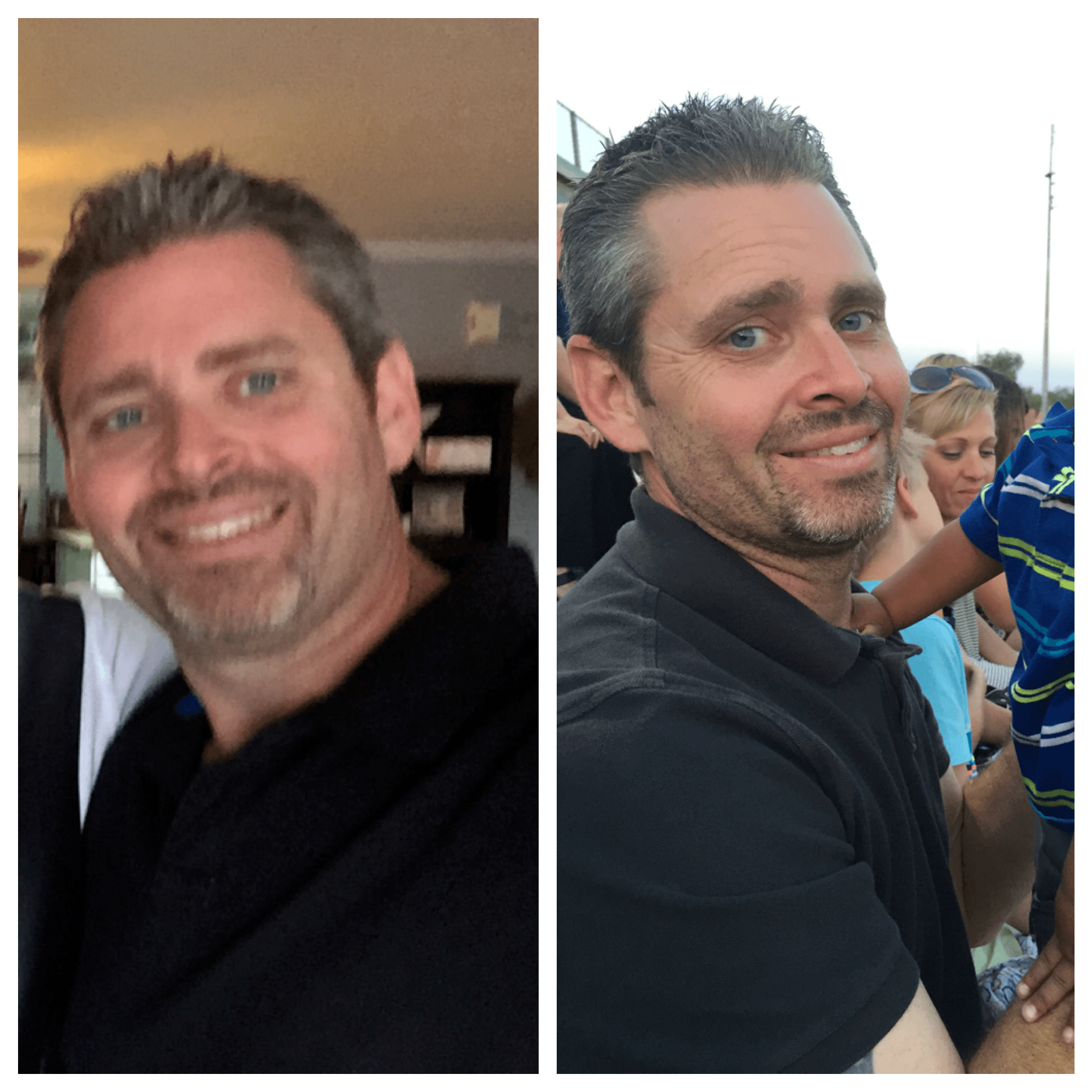 Example #4 – Kathy – Lost 42 pounds in 3 months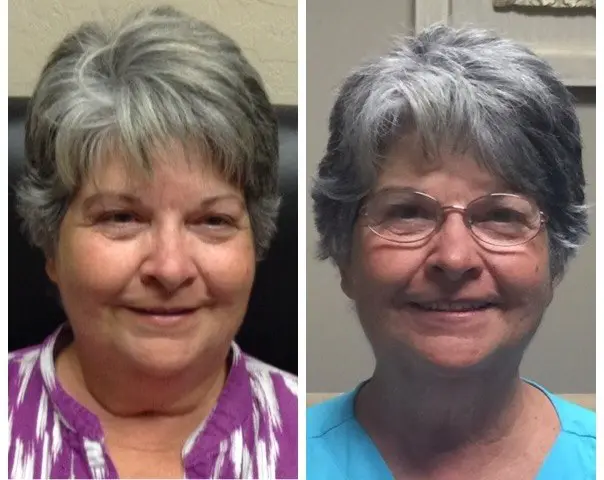 Example #5 – LaDawn – Lost 50 pounds over 6+ months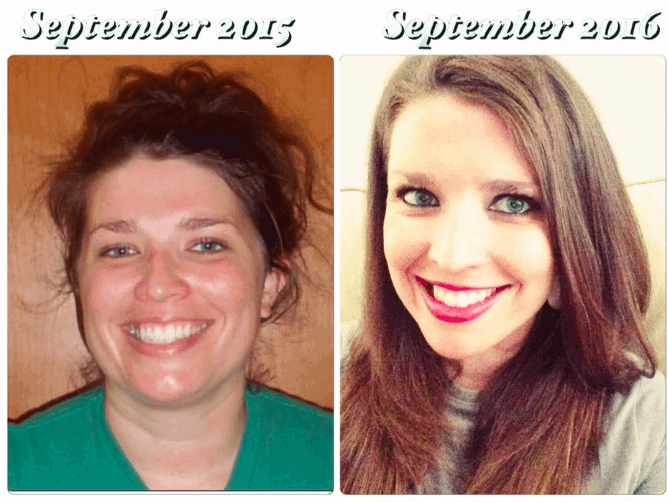 Example #6 – Dave – Lost 20 + pounds of fat over 3 months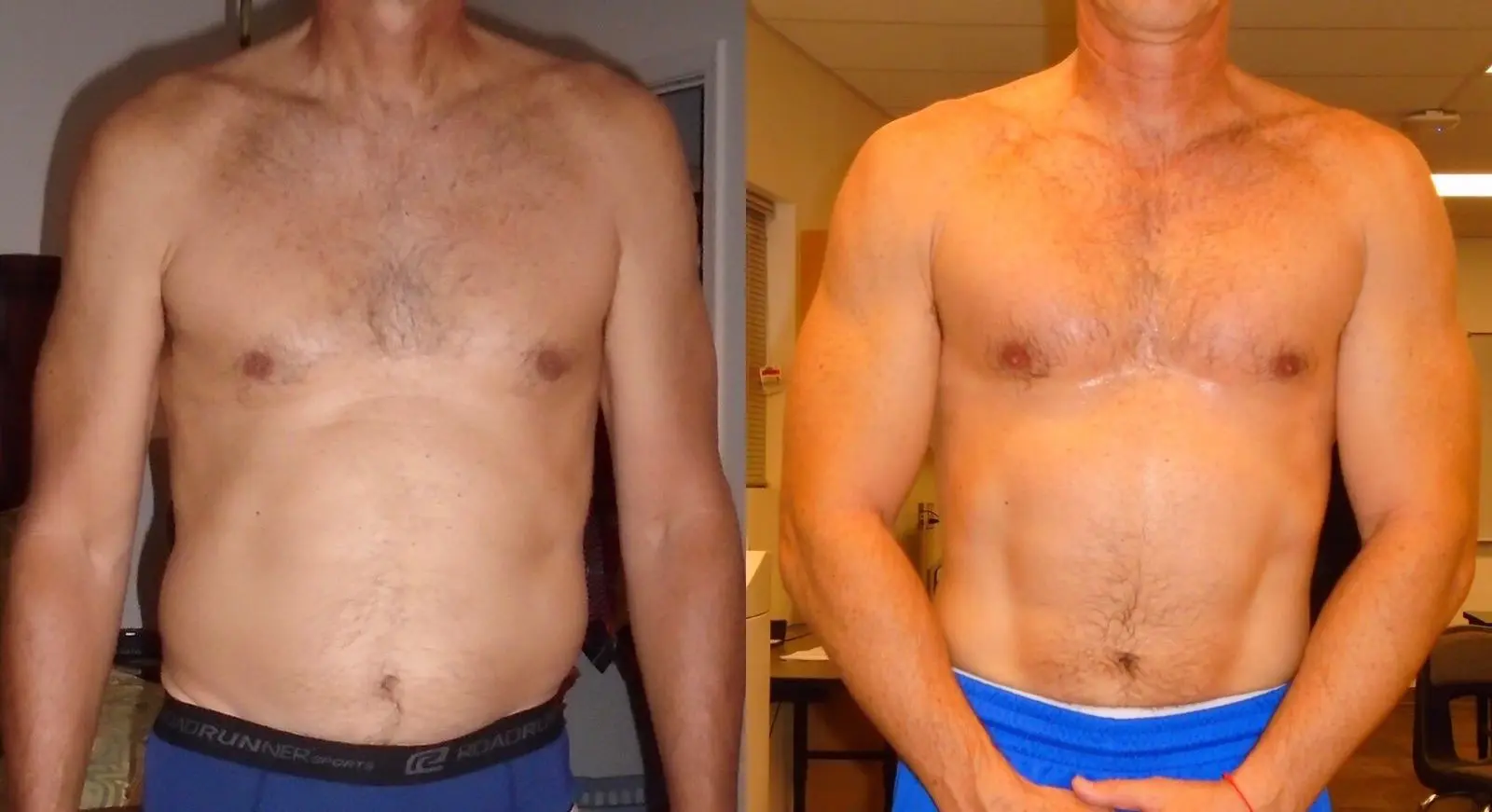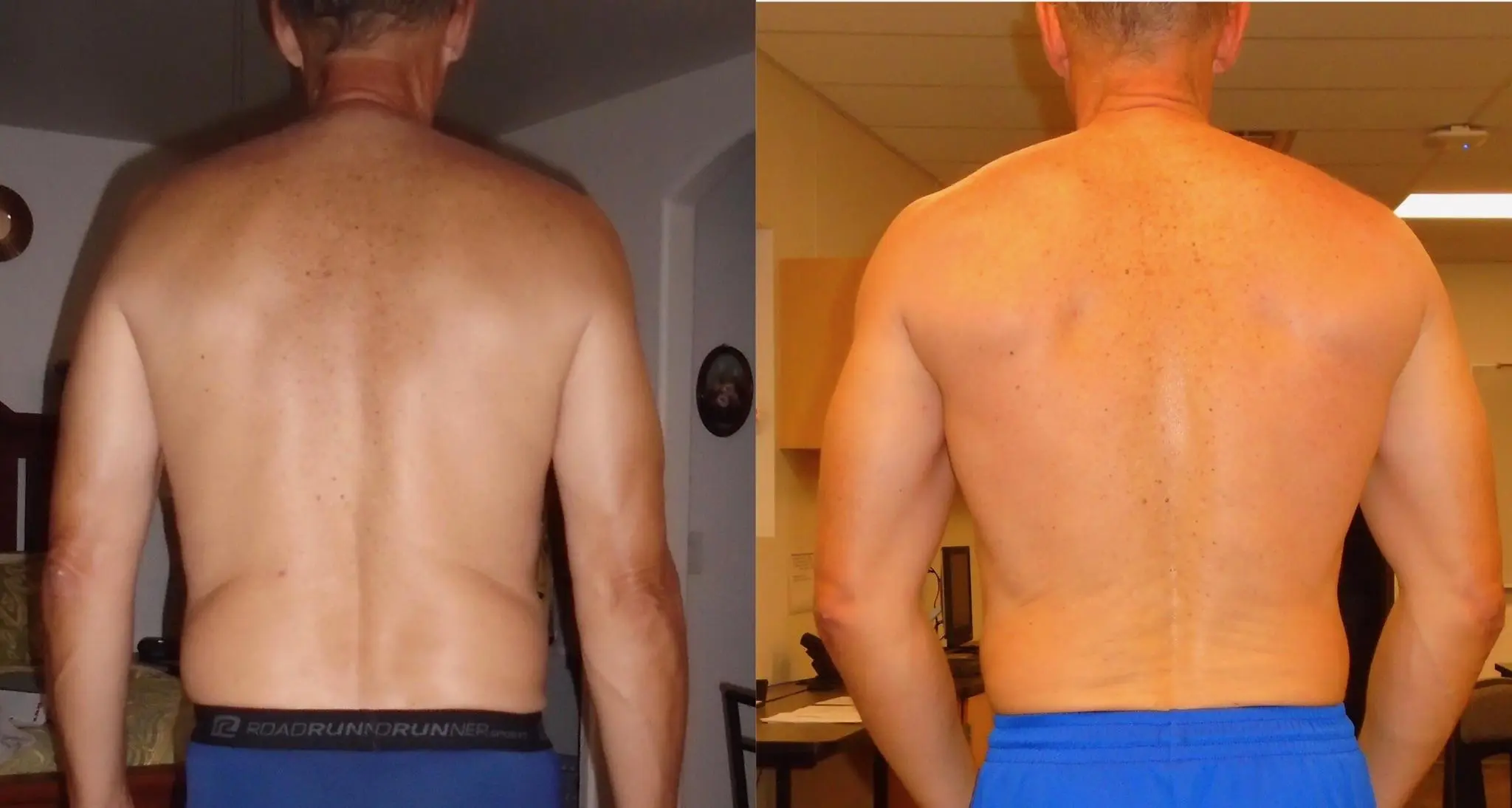 Example #7 – Christina – Lost 25 pounds in 3 months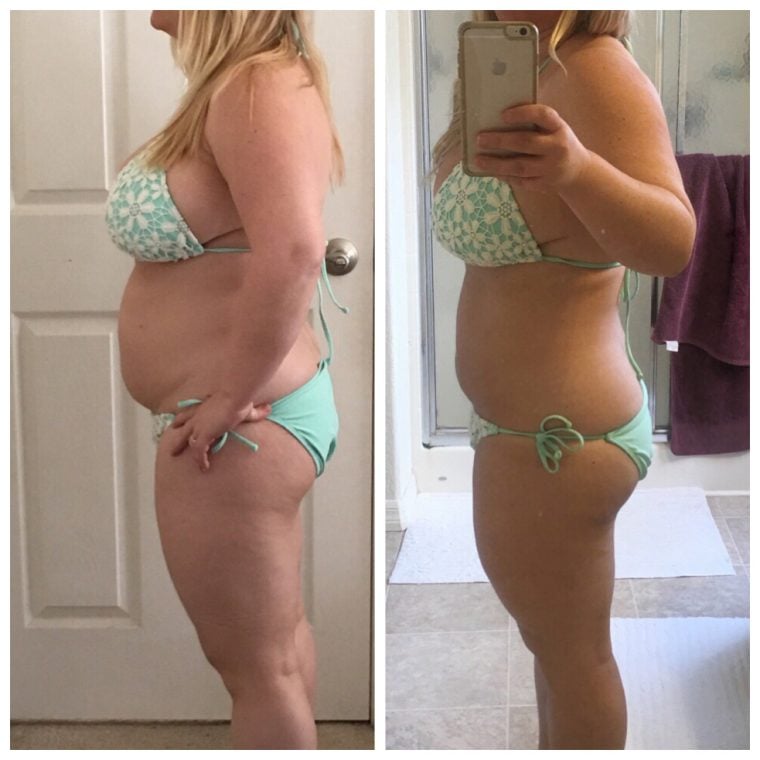 Work with your Doctor
If you've been following me for a while then you know that I'm a big proponent of the use of temporary medications to help augment weight loss.
This program includes in-depth information on how to use those therapies but I also took it a step further.
I've created a document that includes a list of clinical studies that support all of the information in this guide.
What does that mean for you?
It means you have a tool that can help you speak the language of your doctor – clinical studies.
I've created this handout so that you can pick the therapies that you want, go to the section which includes a list of all clinical studies that support that therapy, print out the clinical studies, and hand these studies to your Doctor.
This will allow you to communicate with your Doctor in a way that they understand and should facilitate the use of the therapies listed in this program.
This handout includes references to over 60 clinical studies and 11 subsections sections such as:
Adding T3 to your T4 medication
Using Tirosint instead of Levothyroxine
Why levothyroxine and Synthroid are not bioequivalent
Using T3 for depression
Using T3 for bipolar disorder
Using T3 for chronic pain
Using T3 for weight loss
Switching to NDT
Value of reverse T3 testing
How LDN helps with Hashimoto's
Using Victoza/Saxenda for weight loss
Genetic variations in thyroid function and how they impact your treatment
What's Included?
Over 100 pages of Documents, PDFs, and information in step-by-step guides to help you lose weight, balance your hormones, and get your life back
Weekly shopping list, menu, and recipes for 60 days of the program (plus information on how to adjust your diet based on your hormones)
Private videos with over 3 hours of in-depth informational content never before shared on my blog (see the entire list of video topics below)
PDF with over 60 clinical studies and handouts designed to help you get medications and hormones from your current doctor (Learn how to get help from your doctor)
Downloadable PDFs of PowerPoint presentations and documents used in the program
Intermittent & Prolonged fasting protocols with variations so you can find what works for you
List of recommended high-quality supplements and regimens that have helped hundreds of people on my blog lose weight and keep it off
Exercise guide with recommendations on when to exercise and what exercises to perform for the best fat burn (while helping you avoid over-exercising)
FAQ from over 1,300 patients who have gone through this program before you
Tips and tricks to make everything easier and get you your desired goal
List of additional information which includes specific weight loss medications, video information on how to dose them, and documents designed to help you get your doctor to prescribe them
The Problem
The problem with our system is that most providers don't really know how to approach or treat hormone imbalances.
As a result, you may have been told that your symptoms are in your head, or that you need an antidepressant or that you just need to eat less and exercise more.
Ironically this type of behavior actually makes weight loss more difficult…
Besides, we all know that eating less and exercising more simply don't result in long-term weight loss.
How do we know? Well, it's not like you haven't tried it before. If it really worked you wouldn't be here reading this.
But how about the science:
In fact, eating less (if not done correctly) results in higher levels of reverse T3 and lowers your metabolism long term.
We know this from looking at studies like the biggest loser which showed that the contestants of the biggest loser damaged their metabolism to the point that they were burning on average 700 FEWER calories each day than normal people.
This metabolic damage occurred DURING their weight loss phase (calorie restriction + heavy exercise) and unfortunately, the study showed that this damage persisted for at least 6 years AFTER the fact.
This sums up exactly why so many patients regain all of the weight they lose after traditional diets:
Their metabolism gets wrecked, they go into "starvation" mode and their body pumps out fat-storing hormones to regain balance.
But here's the thing:
Scientists know that these things take place and result in weight gain in patients, but no one talks about fixing it – they just push the same mantra of eating less and exercising more…
And that's the problem.
The Solution
Hopefully, the solution is obvious at this point!
The obvious answer to this problem is to focus on your hormones, reset your metabolism, restore thyroid function in your body and LOSE WEIGHT in the process.
Is this really possible?
Just because it isn't common doesn't mean that it is impossible.
The therapies in this metabolism reset guide are designed to do exactly what you need to not only lose weight but to keep it off in the process.
These therapies actually run contrary to "normal" and "conventional" recommendations that you will hear from most Doctors and "weight loss" specialists.
But the truth is that they work.
Both science and the people that have gone through the program before you can attest to that…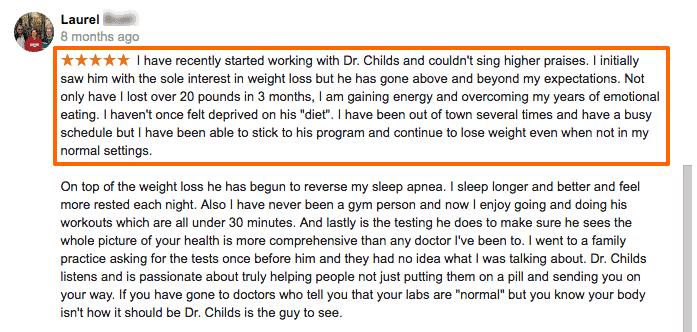 I have compiled ALL of these therapies into one guide that includes EVERYTHING you need to get started on your journey to taking your life back…
My goal with this course is to help YOU get your life back, feel confident, and lose weight. I'm confident that if you follow the advice and recommendations in this guide you WILL see results.
I also understand that sometimes things happen or that maybe it won't work exactly for you. If for any reason in the next 60 days you decide that this metabolism reset guide isn't for you just email us and we'll refund 100% of your money, no questions asked. Very simple (Refund is only available for the basic program NOT for the premium program).
We aren't interested in keeping your money and we are happy to help to try and find a different solution that will work for you (I spend hours and hours answering questions and trying to help people on the blog every day).
Just send us an email and we will try to point you in the right direction based on your struggles.

Private Video Series
(These videos will never be made public and are only available through this metabolism reset guide)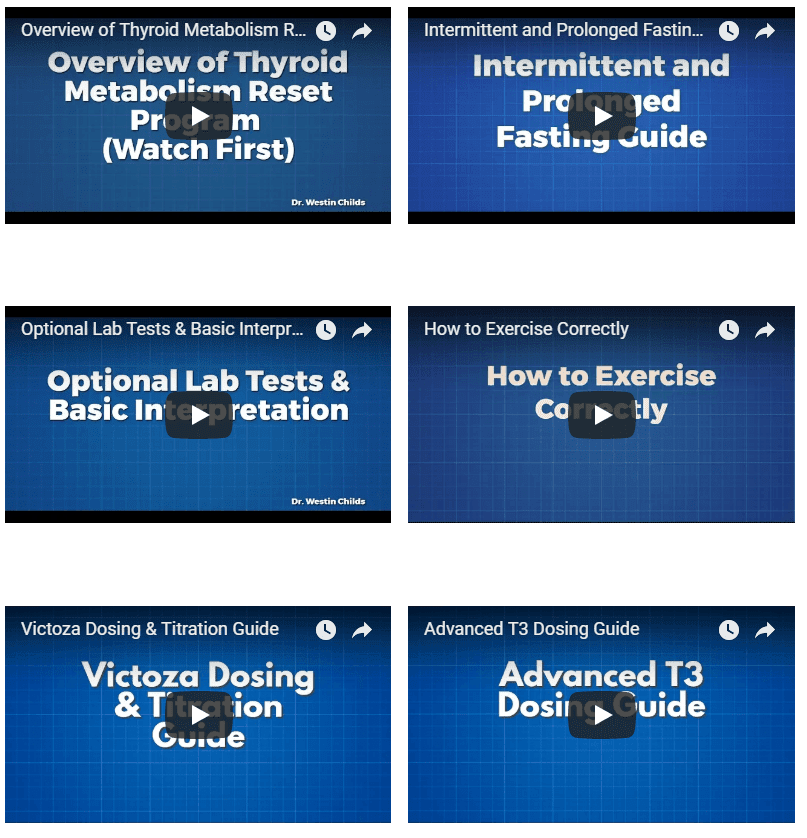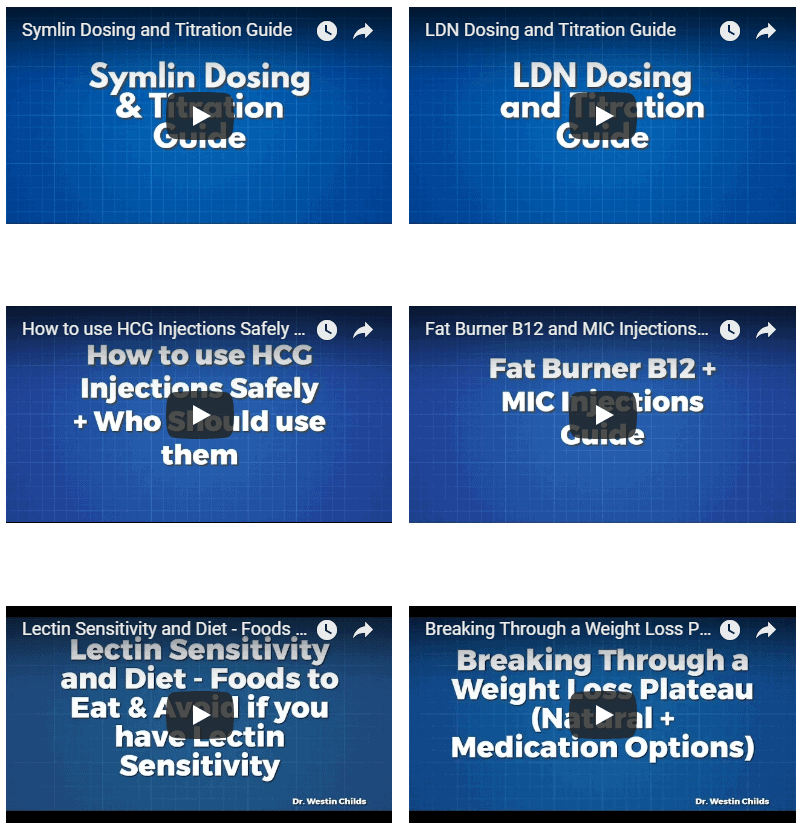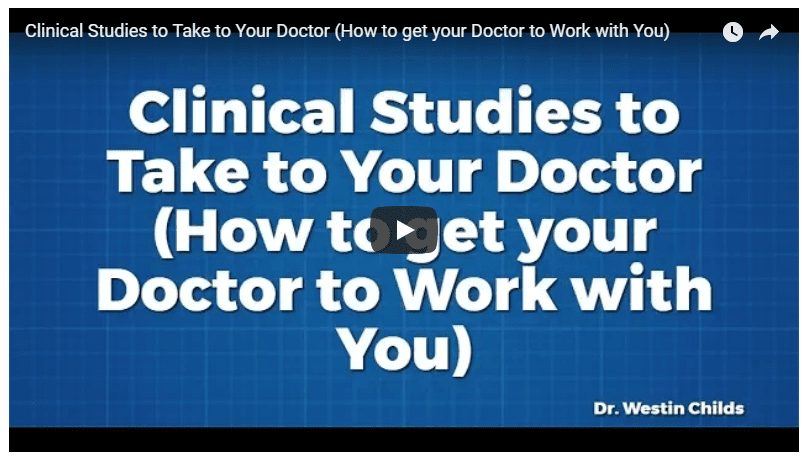 The metabolism reset and weight loss guide also include private videos (over 3 hours of high-quality in-depth videos) designed to help you get on the right track and kick your weight loss up to the next level.
These videos include information not shared on this blog including dosing information, how to use and dose weight loss medications, special information regarding dietary recommendations, and more.
These videos complement the information in the companion guide and are there to help provide information in audio format.
These topics will help improve your understanding of hormones and weight loss and help you on your journey!
Video topics include:
An overview of the entire program with a quick-start option
How to use, titrate and balance T3 as part of a weight loss program -> Advanced T3 dosing guide
How to work with your Doctor and how to use my "work with your doctor" PDF which includes a list of over 60 clinical studies
Information on how to break through a weight loss plateau with natural and prescription therapies
Basic information on how to interpret your labs (and which ones to get) to help customize your program
How to use powerful weight loss medications safely and effectively (plus how to get coupons to make these cheaper) -> Victoza dosing & Titration guide
How to use diabetic medications even if you aren't diabetic for weight loss -> Symlin Dosing & Titration guide
How to use LDN to help reset your body set point and help keep your weight off -> LDN dosing & titration guide
How to use B12 shots + MIC to effectively boost fat burn during weight loss -> Fat Burner B12 + MIC injections guide
Why most people are afraid of HCG (but why they shouldn't be), and how to use HCG Injections safely + who should use them
How to determine if you are exercising for your body type and hormones plus How to Exercise Correctly
How to use fasting to your advantage (intermittent and prolonged)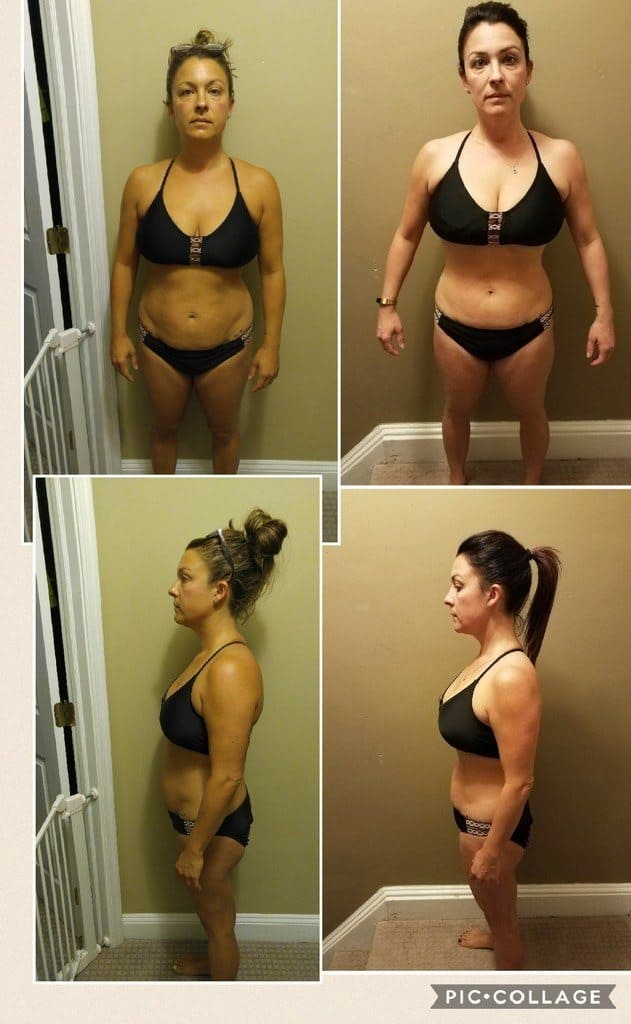 What is included in your program?
The basic program includes all of the following:
Weekly shopping list + Recipe Guide
Private Video series including titration, medication and dosing guides (see entire list below)
Intermittent & Prolonged fasting protocol with variations
List of recommended high-quality supplements to boost results
List of recommended medications to augment treatment and boost results
Exercise guide with recommendations on when to exercise and what exercises to perform for the best fat burn
ALL of the science backing up the treatment recommendations
FAQ from hundreds of patients who have gone through this before you
Tips and tricks to make everything easier and get you your desired goal
List of specific weight loss medications that I use on patients that ACTUALLY work