Get Discounts & Rewards on Dr. Westin Childs Supplements
Do you want to get discounts on the best thyroid and weight loss supplements available? Of course, you do!
Well, guess what?
You can do it by signing up for my free rewards program.
This program allows you to build up reward points which you can then use on discounts on future purchases.
Since you are already making the investment to improve your health it just seems fair that we kick back some discounts straight to you.
It gets even better:
This program is 100% free to join and you can sign up at any time.
You can cut to the chase and sign up here right now.
If you want to learn more about how the program works and how you can start earning points immediately then keep on reading…
How does it work?
For each purchase you make you will receive points. You can then redeem those points on your next purchase for a discount on the total price.
Earning rewards points is simple!
Each dollar you spend will earn you 5 points. 100 points can be redeemed for $1 off your next purchase.
If you do the math this results in 5% cash back on every purchase you make!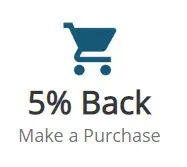 You will earn 1,000 points for creating an account (on your first purchase) and you have the opportunity to earn 200 points for each product review you leave!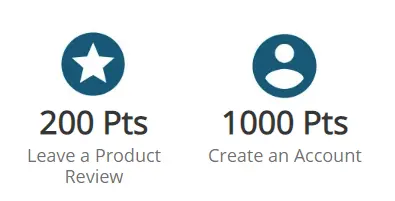 Frequently Asked Questions
Frequently Asked Questions
There's no catch! We just want to provide you with an awesome rewards program!
Once you create an account you can log in to see your points. If you already have an account you can access it by going to https://www.restartmed.com/my-account/.
Once you are there you will see this screen: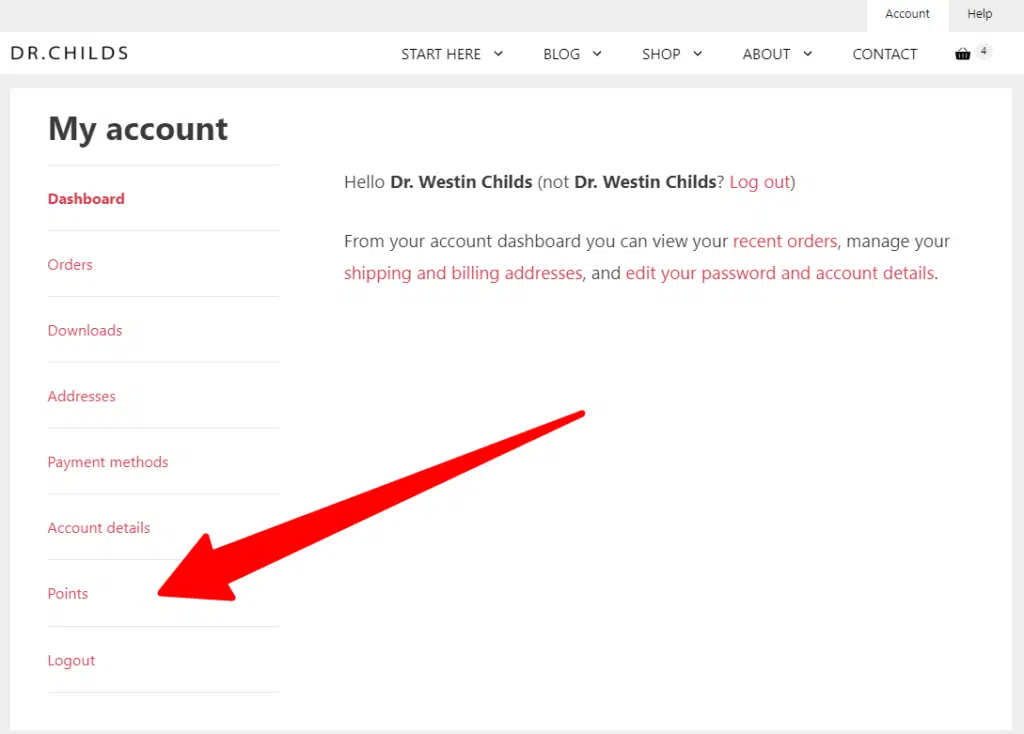 By clicking on the "Points" section you will be able to see how many total points you have in your account and previous purchases associated with your account: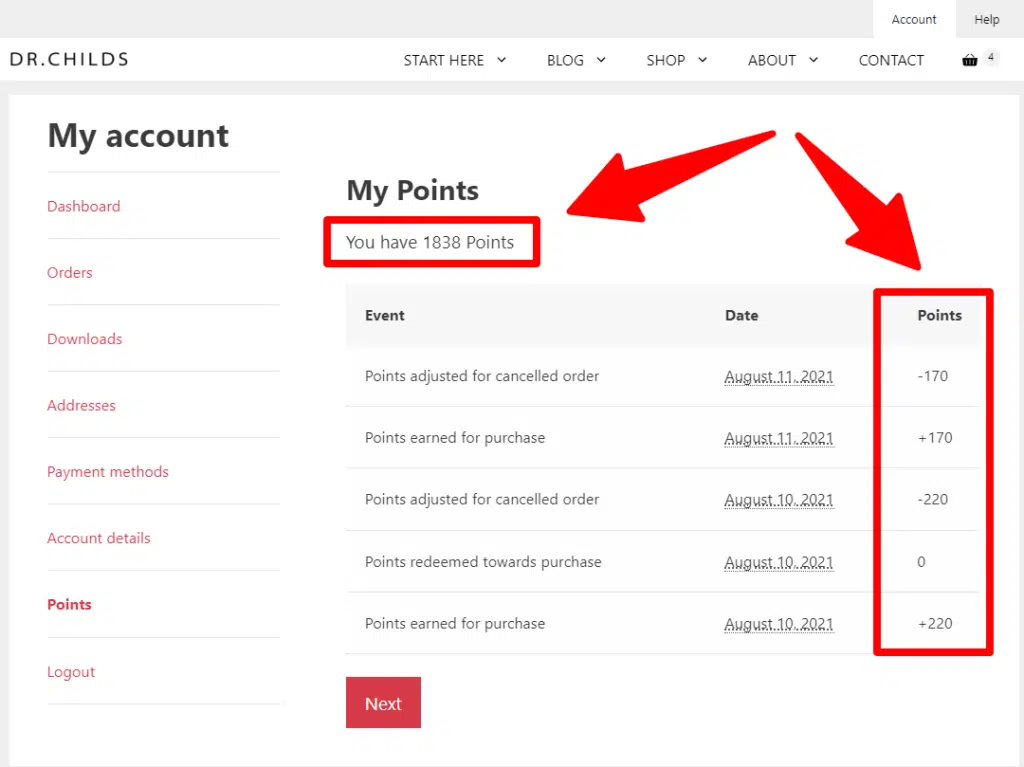 Your points will be updated here so you can keep track of them!
On the checkout page, you will see the number of points you are earning for your purchase.
You will then have the opportunity to apply those points on your next purchase (you can't use points you earn on your first purchase towards that purchase) and you will also see how many points your current order will earn: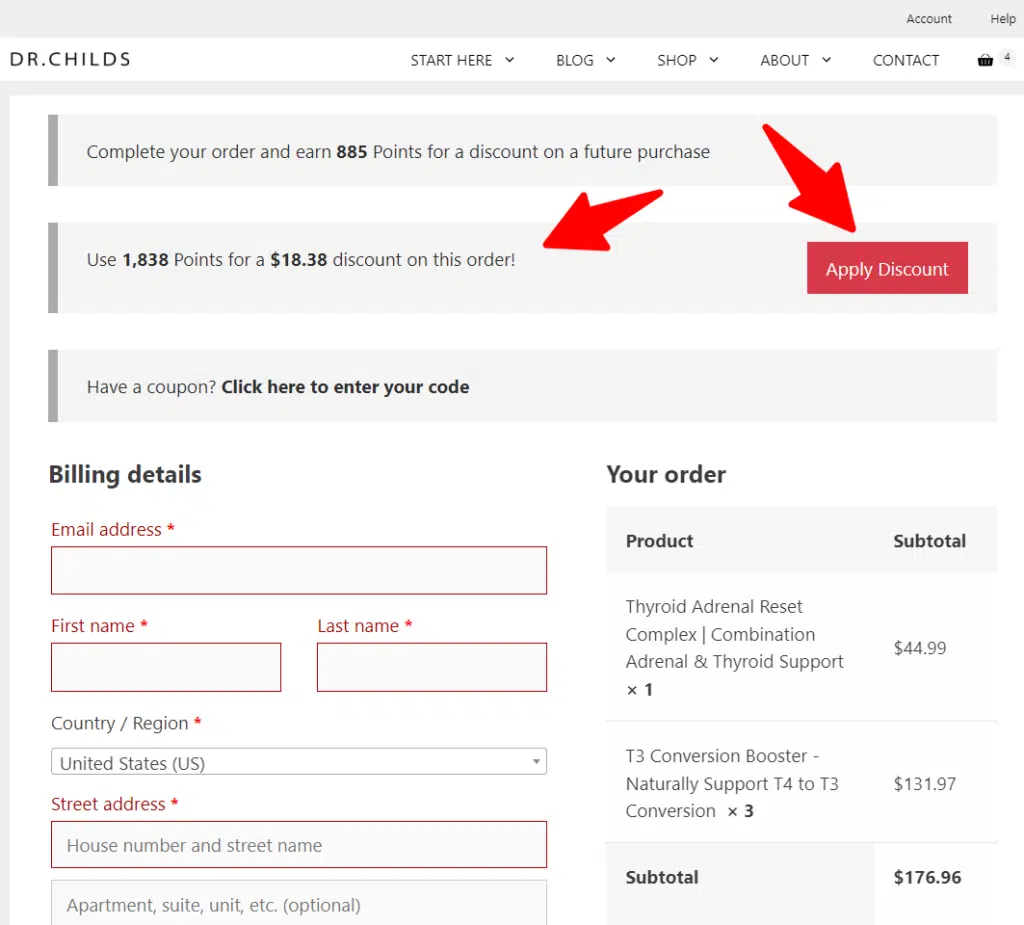 By hitting the "Apply Discount" button you will automatically apply the discount to your entire order.
You will then see an adjustment to your total price with the discount: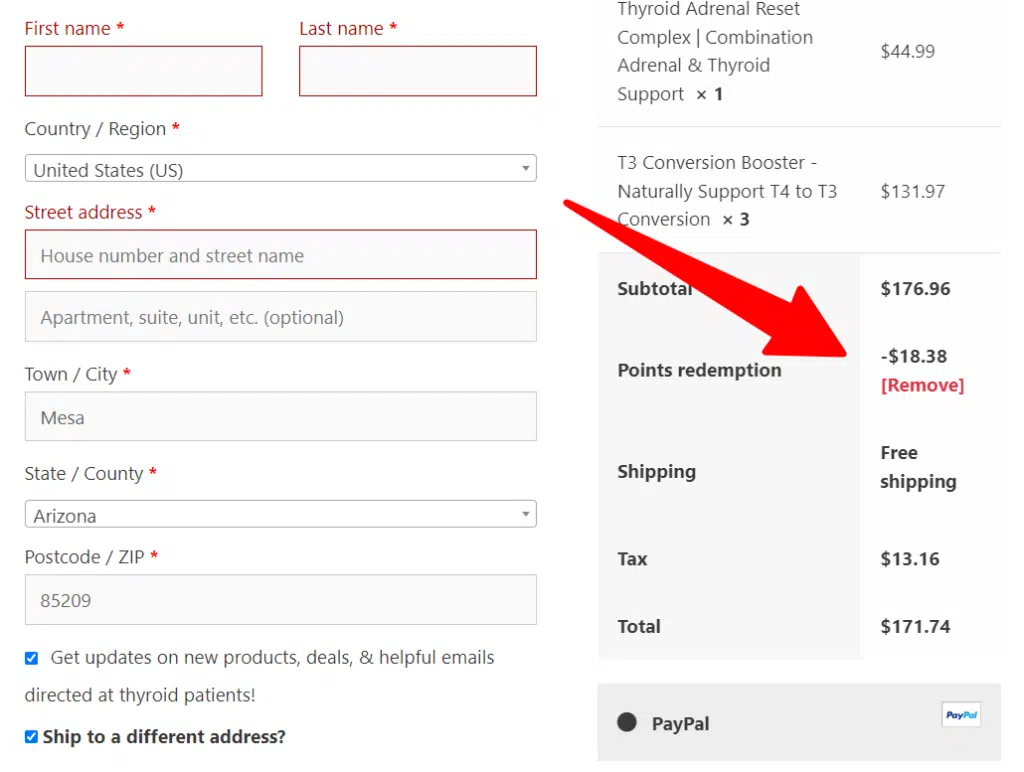 Continue with your checkout as normal to obtain the discount and earn points on that purchase as well.
On the checkout page, you will see a header that will tell you exactly how many points you are going to earn for your purchase.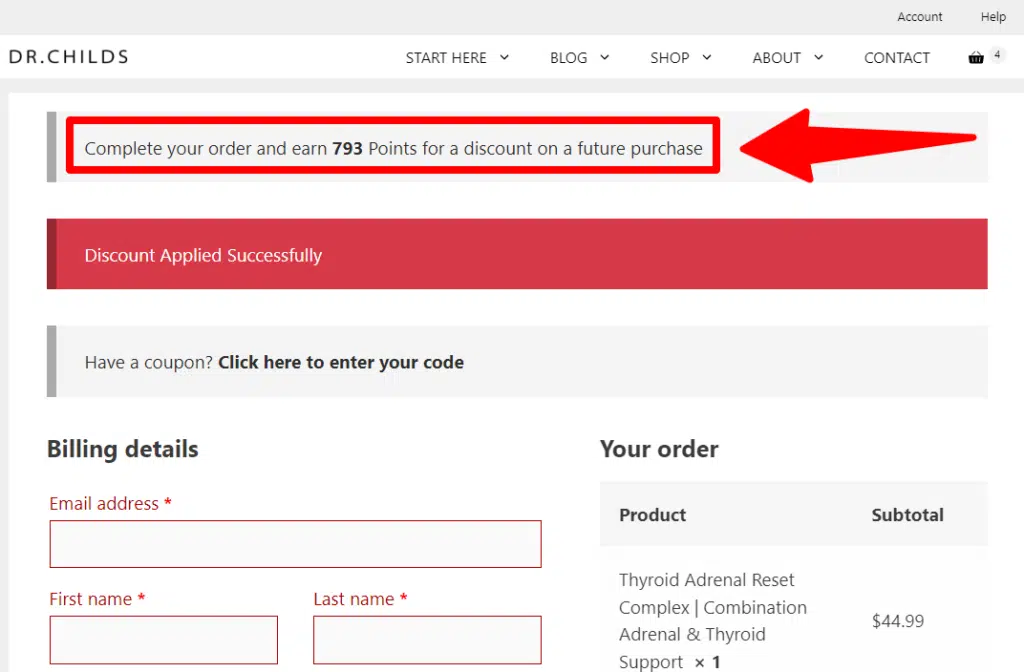 To obtain these points make sure you are logged in to your account! (Create one if you haven't already).
Points are calculated based on how much you spend. The points you earn will result in a 5% cash-back discount on all future points.
Each dollar you spend will earn you 5 points.
Redeem 100 points for $1 off your next purchase.
Unfortunately, our points cannot be applied to taxes or shipping costs! But they will cover up to 100% of the cost of our supplements if you have enough points.
You will be prompted on the checkout page to create an account with your order. Creating your account will result in 1,000 reward points which can be used on your next order.
You do not need to place an order to create a free account, though.
If you'd prefer to create your account before placing your order you can do so by going to this page and registering: https://www.restartmed.com/my-account/
Nope! It is completely free to join.
Anyone! The program is open to all those who wish to join.
Special note: Please note that this program is not available for wholesale accounts or for physicians who sell our supplements.
Once a month we increase the rewards earned for certain supplement(s) by 200%.
During this month if you place an order for that supplement you will earn double reward points which means you will be earning 10% cashback on future purchases.
Dr. Childs sends out an email once per month and a text once per month letting everyone know which supplement is on double rewards.
If you want to know when and which supplements go on double rewards then sign up for our email list by downloading any of our free resources.
You can also sign up to receive text messages from us.
In order to obtain points for leaving a review, you must be logged into your account at the time your review is submitted!
If you left a review and you weren't logged in then simply email us and we can apply the 200 reward points to your account manually.
Yes! Your points will expire after 6 months if you don't use them. This should give you plenty of time to get your next order in, though!
Please feel free to reach out to us at hello@restartmed.com and we can help you out!