Get Discounts & Rewards on Dr. Westin Childs Supplements
Do you want to get discounts on the best thyroid and weight loss supplements available? Of course, you do!
Well, guess what?
You can do it by signing up for my free rewards program.
This program allows you to build up reward points which you can then use on discounts on future purchases.
Since you are already making the investment to improve your health it just seems fair that we kick back some discounts straight to you.
It gets even better:
This program is 100% free to join and you can sign up at any time.
You can cut to the chase and sign up here right now.
If you want to learn more about how the program works and how you can start earning points immediately then keep on reading…
How does it work?
For each purchase you make you will receive points. You can then redeem those points on your next purchase for a discount on the total price.
Earning rewards points is simple!
Each dollar you spend will earn you 5 points. 100 points can be redeemed for $1 off your next purchase.
If you do the math this results in 5% cash back on every purchase you make!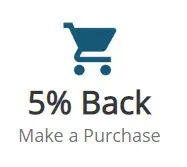 You will earn 1,000 points for creating an account (on your first purchase) and you have the opportunity to earn 200 points for each product review you leave!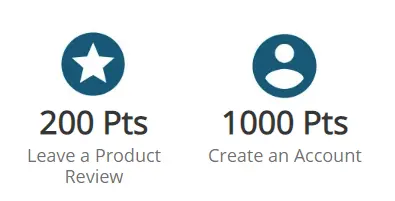 Frequently Asked Questions