Looking for some dinner ideas that are healthy and gluten-free that will also support your thyroid?
You've come to the right place.
All 10 of the listed recipes below are GREAT for patients with hypothyroidism, low thyroid function, or a sluggish thyroid.
We've created these recipes and have ensured that they are hypothyroid-friendly and thyroid-approved.
Enjoy!
DOWNLOAD FREE RESOURCES
Foods to Avoid if you Have Thyroid Problems:
I've found that these 10 foods cause the most problems for thyroid patients. Learn which foods you should avoid if you have thyroid disease of any type.
The Complete List of Thyroid Lab tests:
The list includes optimal ranges, normal ranges, and the complete list of tests you need to diagnose and manage thyroid disease correctly!
#1. Classic Pot Roast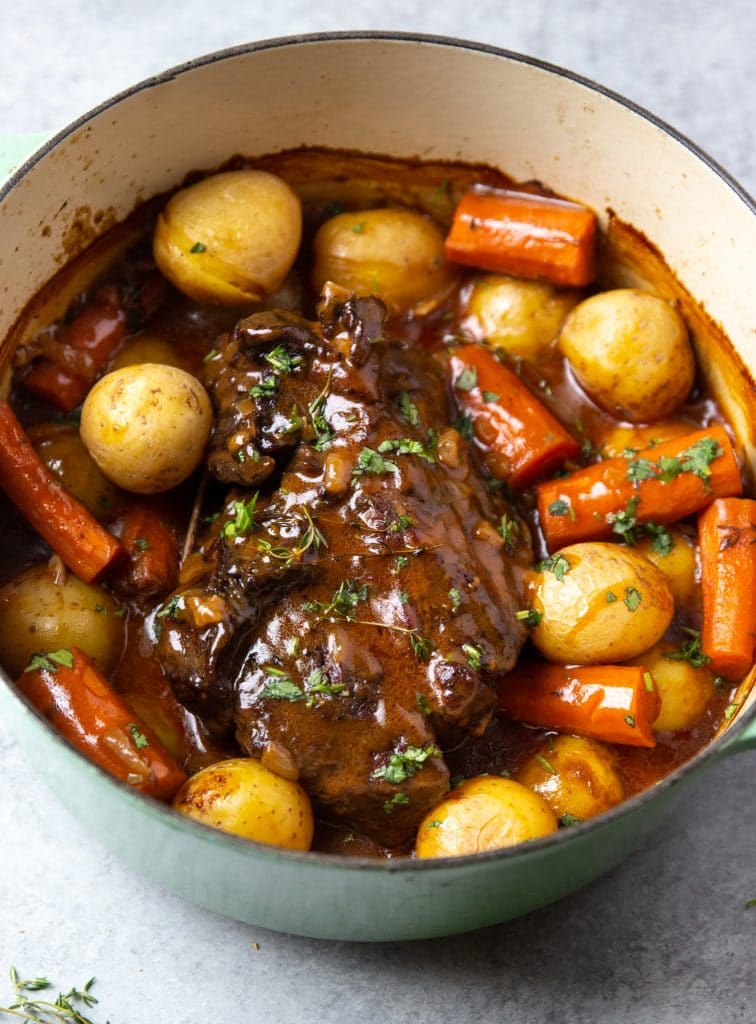 Photo and recipe credit Garden in the Kitchen.
INGREDIENTS:
3 lb chuck roast, shoulder cut
table salt and black pepper, to taste
2 tbsp olive oil
1 onion, chopped
3 cloves garlic, minced or pressed
1 tbsp tomato paste
2 tbsp all-purpose flour, GF flour, cassava flour* (see note of GF and Whole30)
1/2 cup red wine
2 cups beef broth
2 lb small yellow potatoes
1 lb carrots, chunks
2 bay leaves
fresh parsley or cilantro
fresh thyme
#2. One Pot Ginger Coconut Milk Chicken Bowl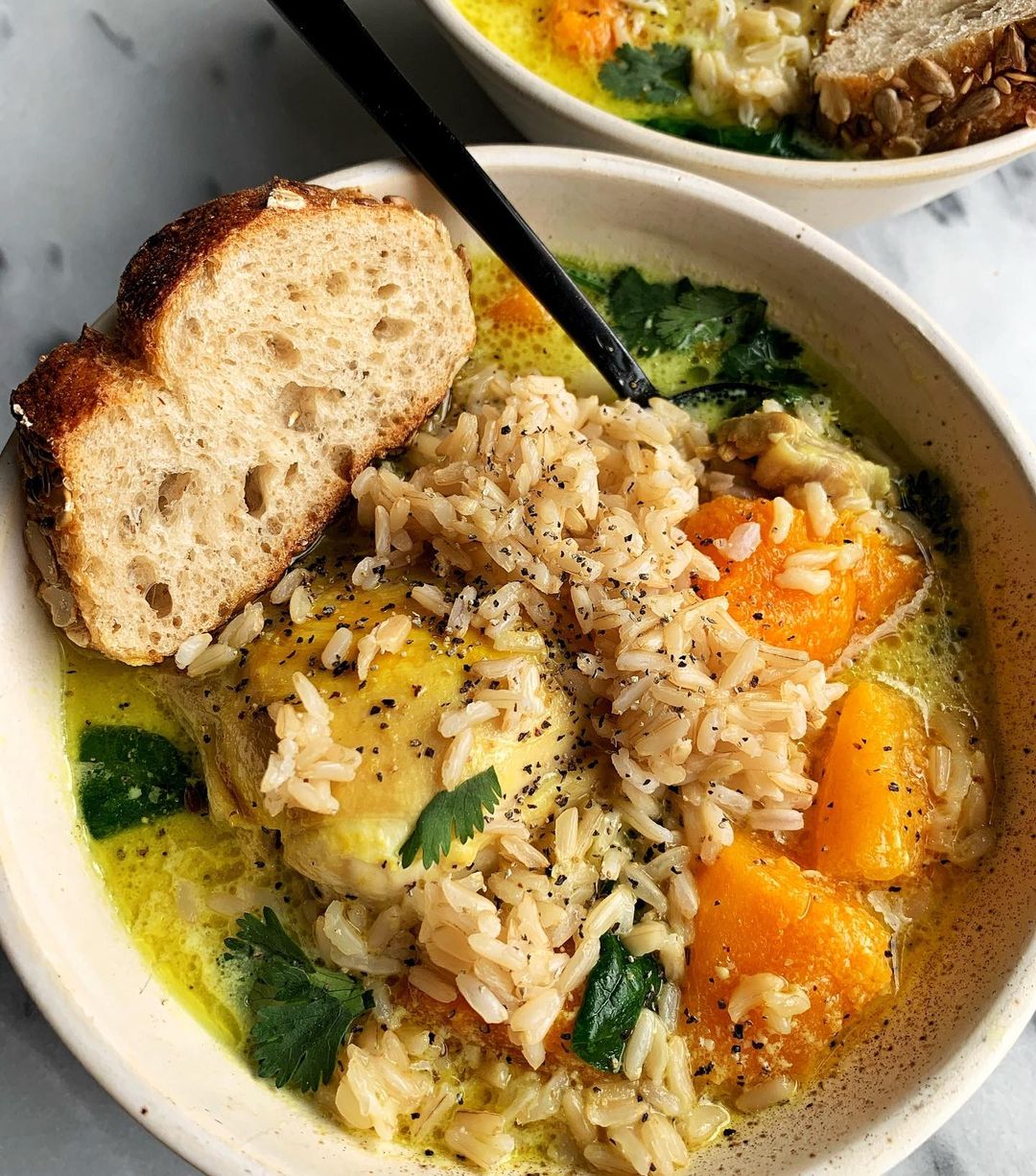 Photo and recipe credit Rachlmansfield.
INGREDIENTS:
Extra virgin olive oil or avocado oil
Skinless chicken breasts or thighs
Ground turmeric, ground ginger, garlic powder
Sweet potatoes, peeled and cut into cubes
Bone broth or any veggie or meat broth
Full-fat coconut milk
Organic baby spinach
Sea salt and black pepper to taste
Cooked basmati rice and bread for serving
#3. One Pan Creamy Chicken & Broccoli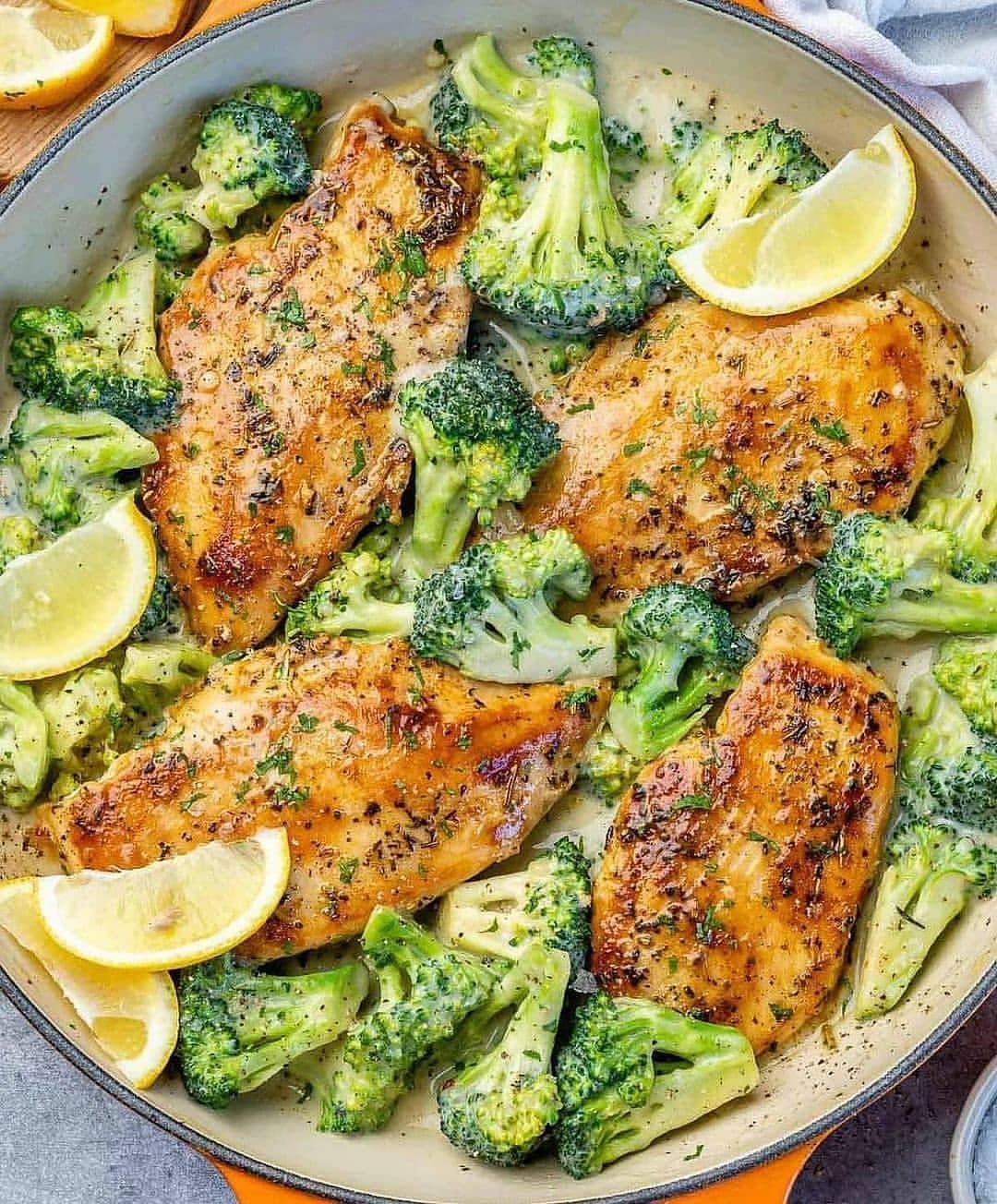 Photo and recipe credit healthyfitness meals.
INGREDIENTS:
2 lb boneless chicken breasts
Kosher salt and ground pepper to taste
1 tsp Italian seasoning
2 tbsp olive oil divided
4-5 cloves garlic minced
1 1/2 cups almond milk
1 tbsp gluten-free flour
1 medium broccoli head chopped (about 3 cups)
2 tbsp fresh parsley chopped
Lemon wedges are optional
#4. Creamy Pasta With Ground Beef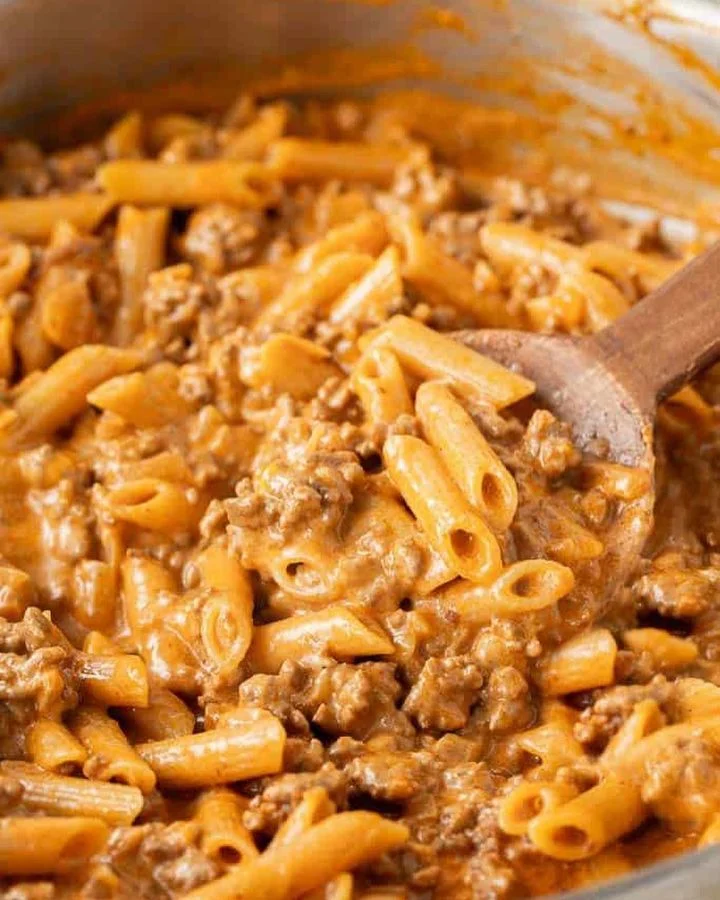 Photo and recipe credit createkidsclub.
INGREDIENTS:
1 teaspoon olive oil
1 medium onion, diced
2 cloves garlic, minced
1.5 pounds of ground beef
2 cups beef broth
8 ounces tomato sauce
1 tablespoon Worcestershire sauce
1 teaspoon dry mustard
1/2 teaspoon salt
1/2 teaspoon pepper
2 cups gluten-free penne pasta
4 ounces heavy cream
1 cup shredded sharp cheddar cheese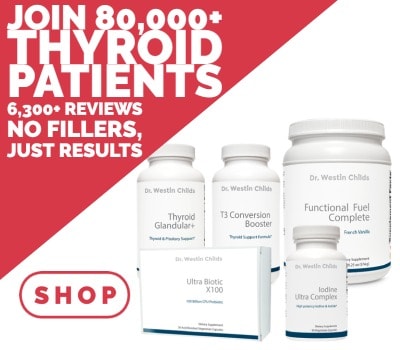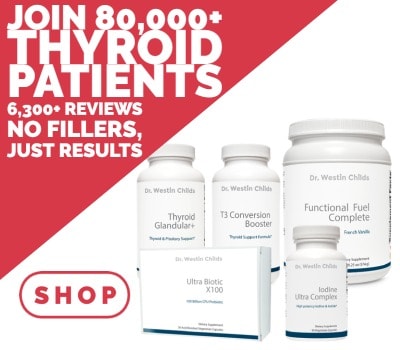 #5. Slow Cooker Pot Roast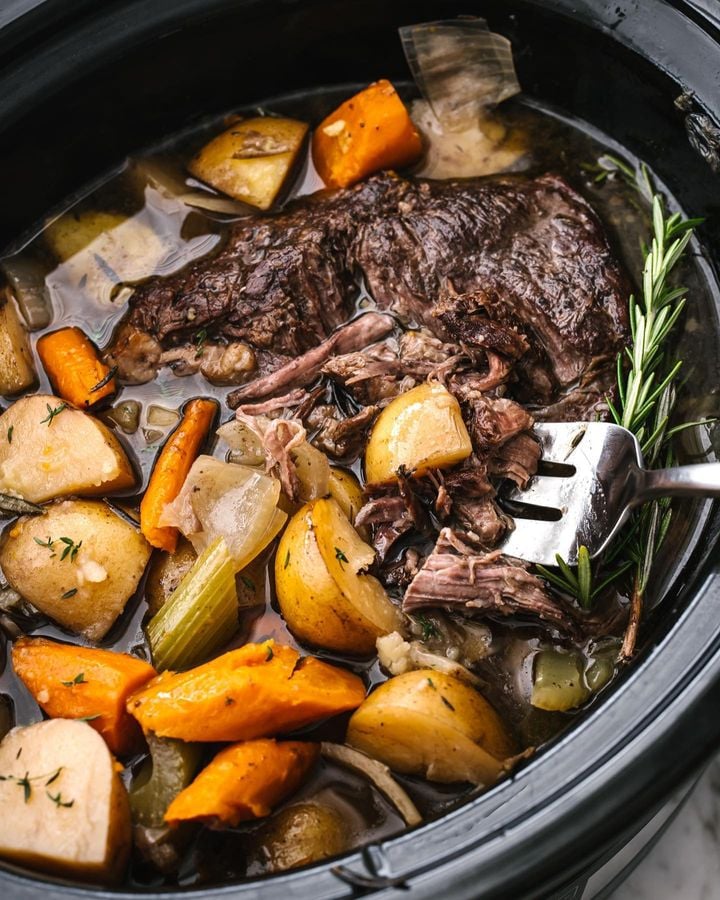 Photo and recipe credit downshiftology.
INGREDIENTS:
2 tablespoons avocado oil
3 ½ pounds beef chuck roast
2 teaspoon salt
1 teaspoon freshly ground black pepper
4 cloves garlic, thinly sliced
1 yellow onion, cut into large chunks
4 carrots, peeled and cut into 1-inch pieces
3 stalks celery, cut into 1-inch pieces
1 ½ pounds baby potatoes (white or Yukon gold), quartered
2 cups low-sodium beef broth
1 cup red wine, *see note
2 sprigs of fresh rosemary
2 sprigs of fresh thyme
2 bay leaves
2 tablespoons arrowroot powder
3 tablespoons water
#6. Miso Salmon in Air Fryer with Crispy Skin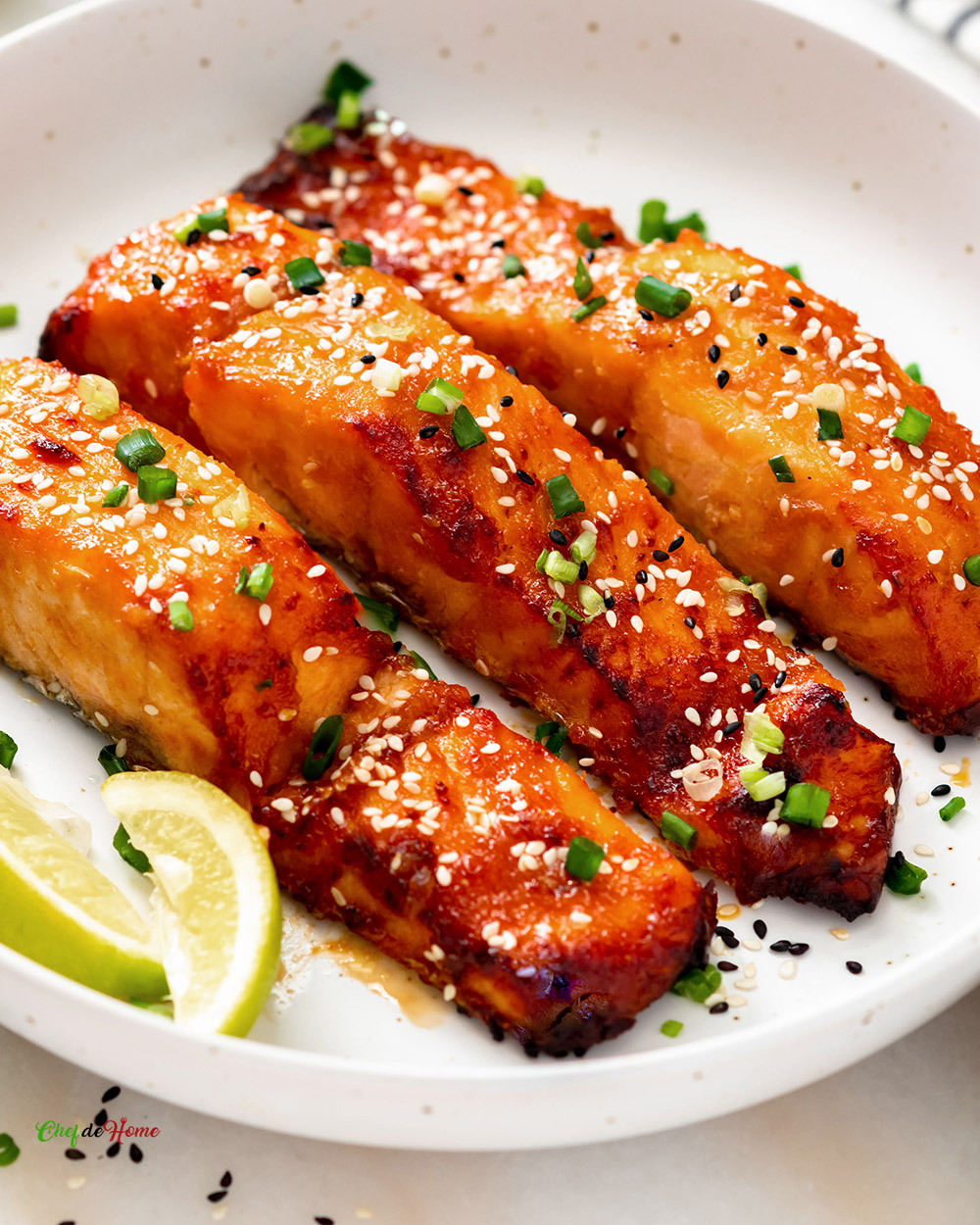 Photo and recipe credit savitachefdehome.
INGREDIENTS:
1.5 to 2 lbs of salmon
1/2 tsp sesame seeds (for garnish)
1/2 tsp cooking oil (avocado or extra virgin olive oil)
#7. Honey Sesame Chicken Bowl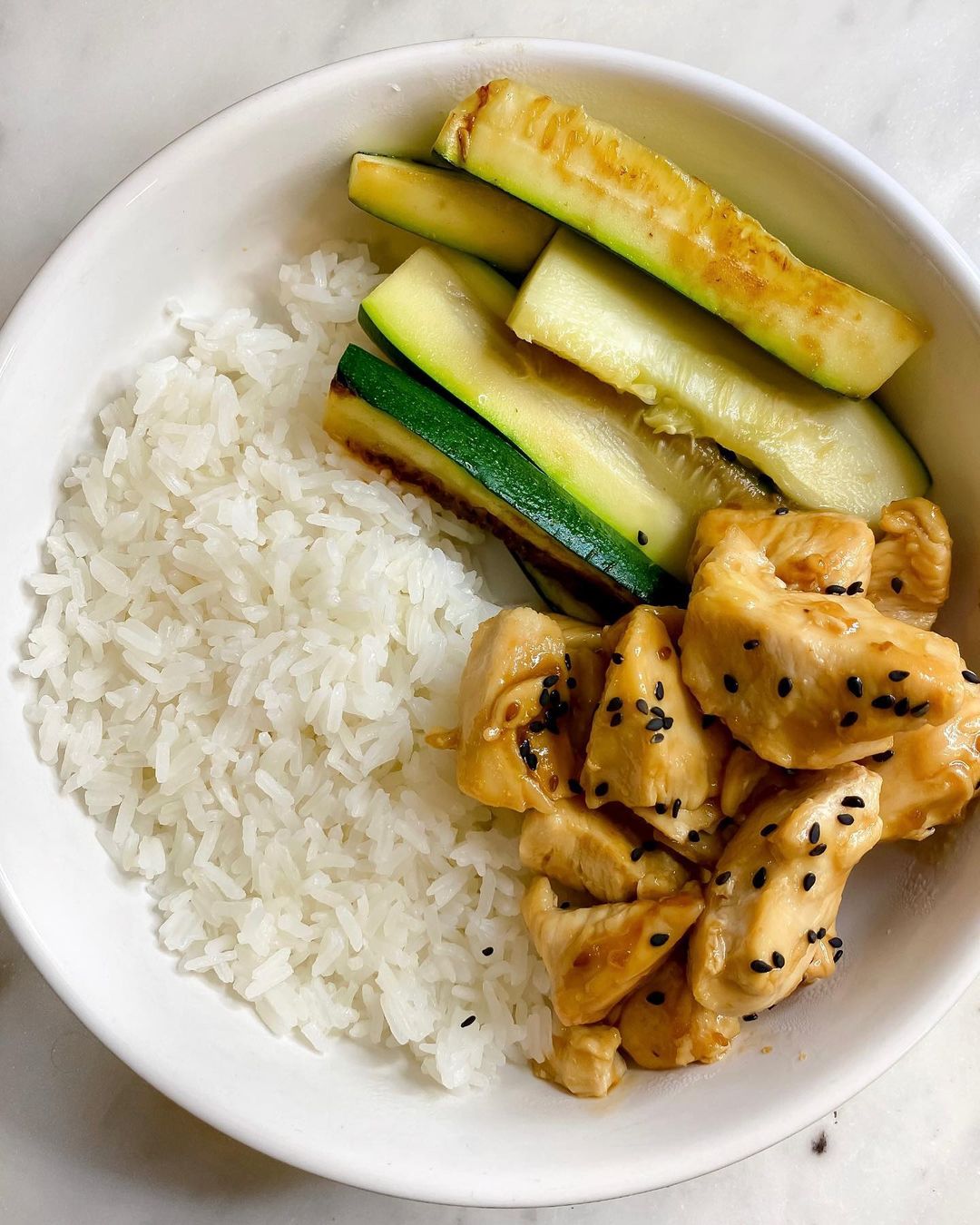 Photo and recipe credit teachertastes.
INGREDIENTS:
Honey Sesame Sauce: (enough for 4 chicken breasts)
1/4 cup chicken stock or water
1/4 cup gluten-free soy sauce or coco aminos
1/2 cup honey
1 tbsp sesame oil
1/2 Tsp red pepper flakes (optional)
1 Tsp cornstarch
Sesame seeds
Black sesame seeds to sprinkle on after
#8. Apple Sausage Stuffed Butternut Squash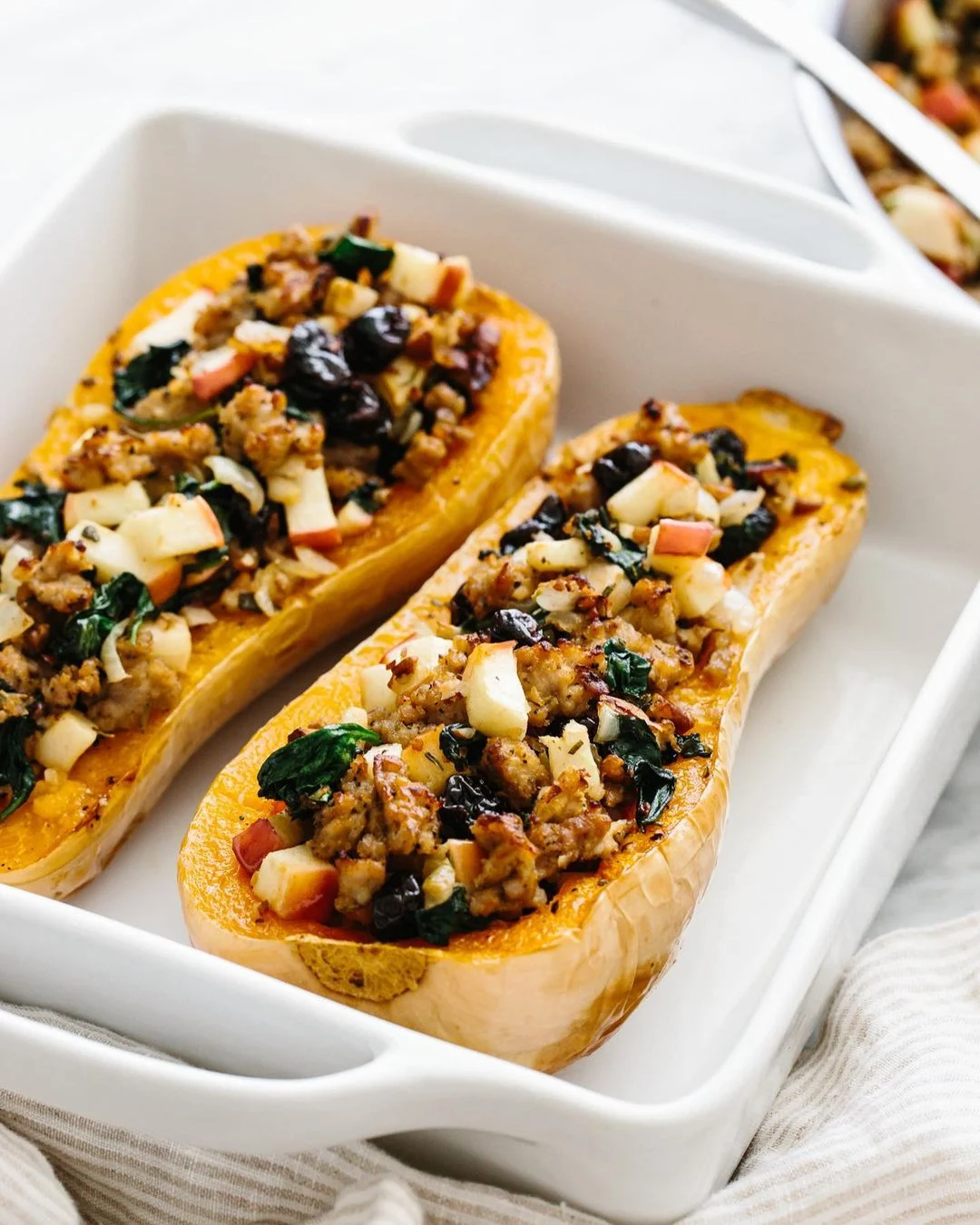 Photo and recipe credit downshiftology.
INGREDIENTS:
2 1/2 pound butternut squash
1 tablespoon avocado oil, or olive oil
salt and pepper, to taste
1/2 pound Italian sausage
1/2 onion, diced
3 garlic cloves, minced
2 cups (lightly packed) baby spinach
1 apple, diced
1 tablespoon fresh sage, finely chopped
1/2 tablespoon fresh rosemary, finely chopped
1/3 cup dried cranberries, unsweetened
1/4 cup pecans, chopped
#9. Vegan Spaghetti Sauce With Real Tomatoes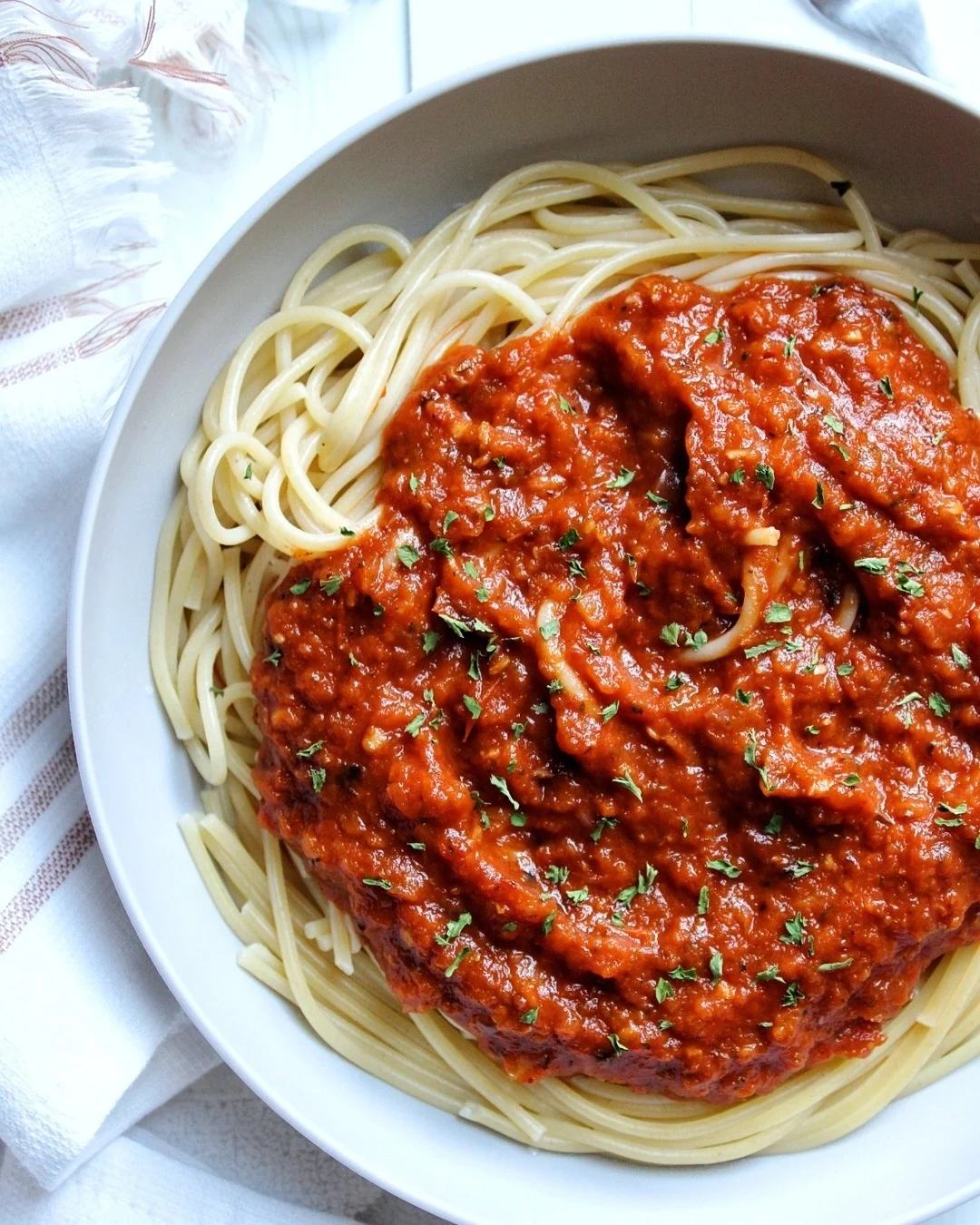 Photo and recipe credit plantbasedandbroke.
INGREDIENTS:
2 1/2 pounds Roma tomatoes sliced into halves
3 tablespoons olive oil
Salt
1 onion chopped
8 garlic cloves crushed
1 teaspoon chili flakes
1 teaspoon Italian seasoning
6 ounces tomato paste
1 teaspoon sugar
1 1/2 cup mushroom broth or broth of choice
1 bay leaf
#10. Asian Chicken Noodle Soup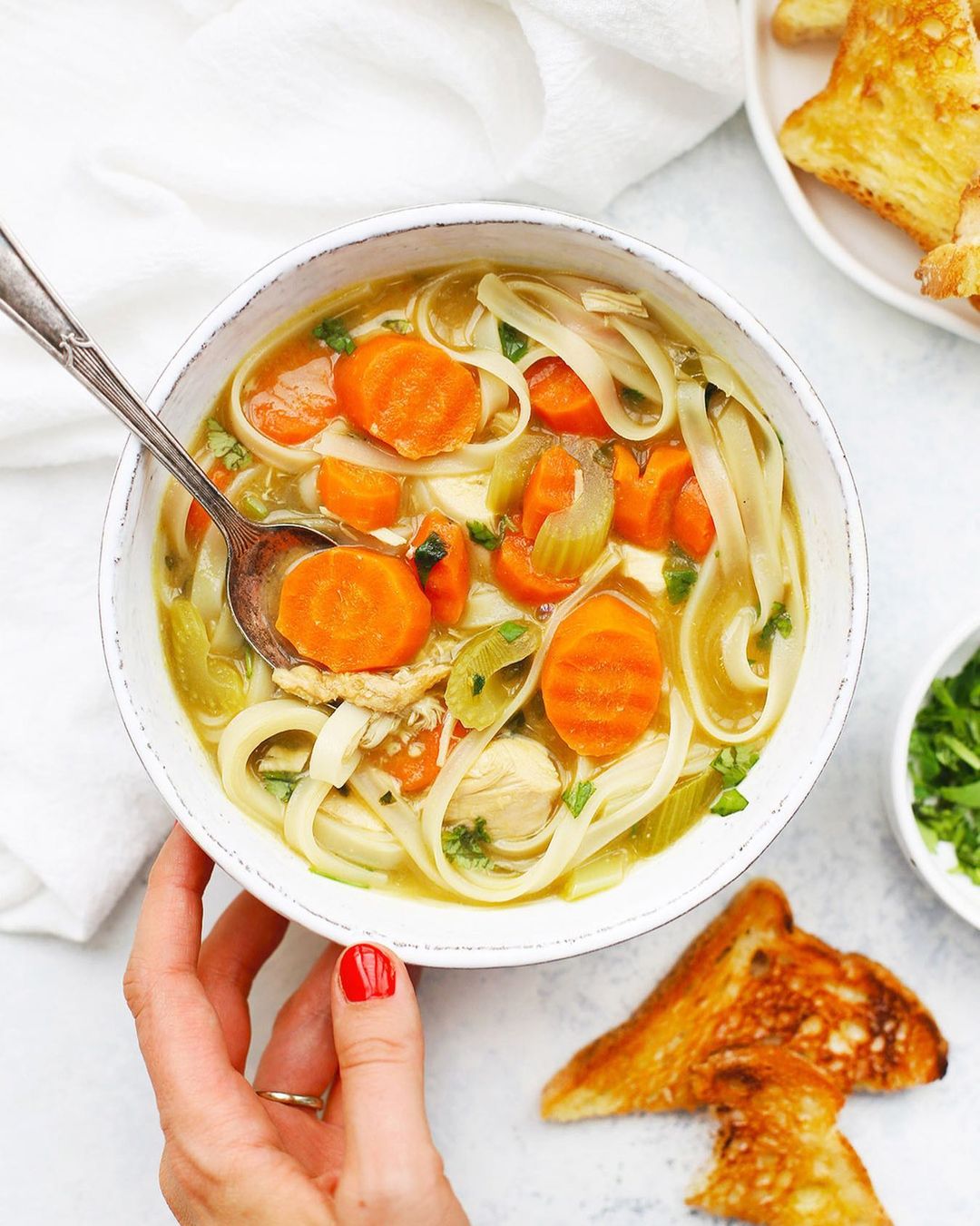 Photo and recipe credit onelovelylife1.
INGREDIENTS:
1 tsp. olive oil
1 1/2 cups sliced carrots (4–5 carrots)
2 stalks of celery, sliced (about 1 cup)
3 green onions, sliced
2 cloves garlic
1 1/2 Tbsp. fresh ginger
2 tsp. toasted sesame oil
3–5 Tbsp. Low-sodium gluten-free Tamari (or soy sauce or coconut aminos)
8 oz. cooked cubed or shredded chicken (about 2 cups)
8 cups low-sodium or no salt added chicken broth
1/4–1/3 cup cilantro
4 oz. wide rice noodles