You don't need thyroid supplements to feel 100% but the right ones can get you there faster.
See why over 80,000 thyroid patients have chosen Dr. Westin Childs' thyroid support supplements to help manage their symptoms.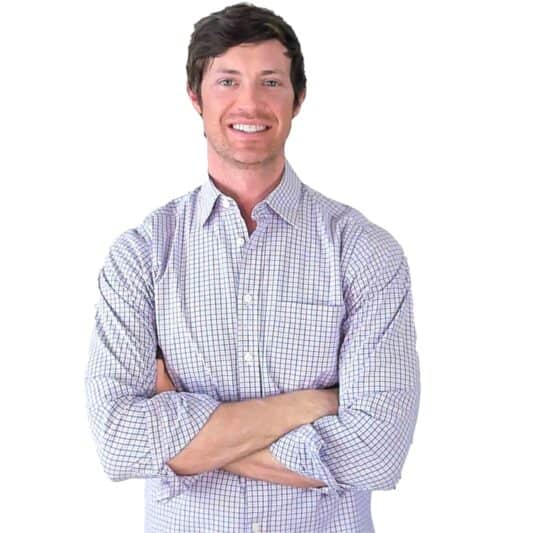 Shop Thyroid Combos & Bundles
Most Popular Supplements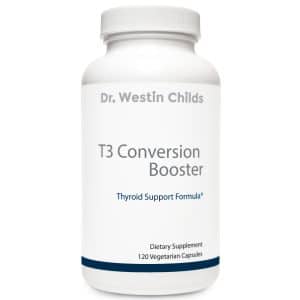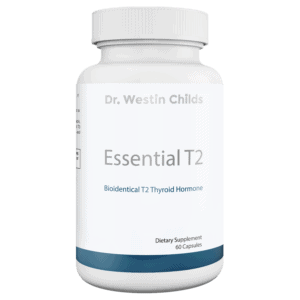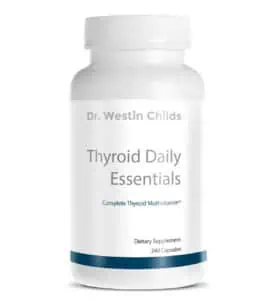 Which Product is Right For Me?
I have…
Ingredients Backed by Science & Research
Over the last 7 years, I've spent thousands of hours researching, learning, and testing with one goal in mind: find out what works best for thyroid patients. My specialty-formulated supplements reflect this work and experience.
Used by over 80,000 Thyroid Patients
To date, we have processed over 100,000 orders for over 80,000 thyroid patients. I'm not kidding when I say that my supplements have been battle tested. But don't take my word for it, check out over 8,000+ reviews on my supplements to see what other people think. Our reviews are hosted by a third party (judge.me) and we boast a 99% transparency award (we don't hide or delete reviews).
All Supplements Made in the U.S.A.
All of my supplements are proudly made in the USA in a GMP-compliant facility and shipped from Mesa, Arizona. Our manufacturers use only the cleanest raw materials with the fewest inactive binders and fillers to ensure the best possible product for you. Ingredients are also overfilled at the time of manufacturing to ensure bottle claims.
Third-Party Tested & Verified
I take quality very seriously and go above and beyond standard requirements for supplement companies. Every single supplement batch is third-party tested for purity, heavy metals, microbes, mold, allergens, and contaminants by an ISO-accredited lab testing facility. Results are available upon request.
Free Shipping & Lightning Fast Processing
Every order (regardless of price) placed in the U.S.A. will ship free with USPS first class or USPS priority mail. We ship 6 days a week and orders are typically processed within 1 business day. International orders over $250 are shipped free as well.
60-Day Money Back Guarantee
If you don't love your supplements then you can return them for a full refund! No questions asked and no hoops to jump through. Just email us at hello@restartmed.com and we will help you out. Have additional questions? We answer hundreds of emails each week and we'd love to help you out.
About Dr. Westin Childs
I'm Dr. Westin Childs and I'm a former practicing Osteopathic Physician (D.O.). Even though I don't practice medicine anymore, I've dedicated the last 7 years of my life to helping thyroid patients. And believe me when I say that thyroid patients are some of the most ignored and misdiagnosed patients out there.
It's not uncommon for thyroid patients to get ignored by their doctor or to feel that they are crazy for talking about their symptoms.
My website, and all of the content that I create, are dedicated to helping thyroid patients feel better.
I strongly believe that thyroid patients can feel better and lead a normal life free of thyroid symptoms and I want to provide you with all of the information and tools to get there.
Here you will learn more about natural therapies, conventional therapies, dietary changes, how to use supplements, how to detox safely, and lots more all designed to help you take back your health.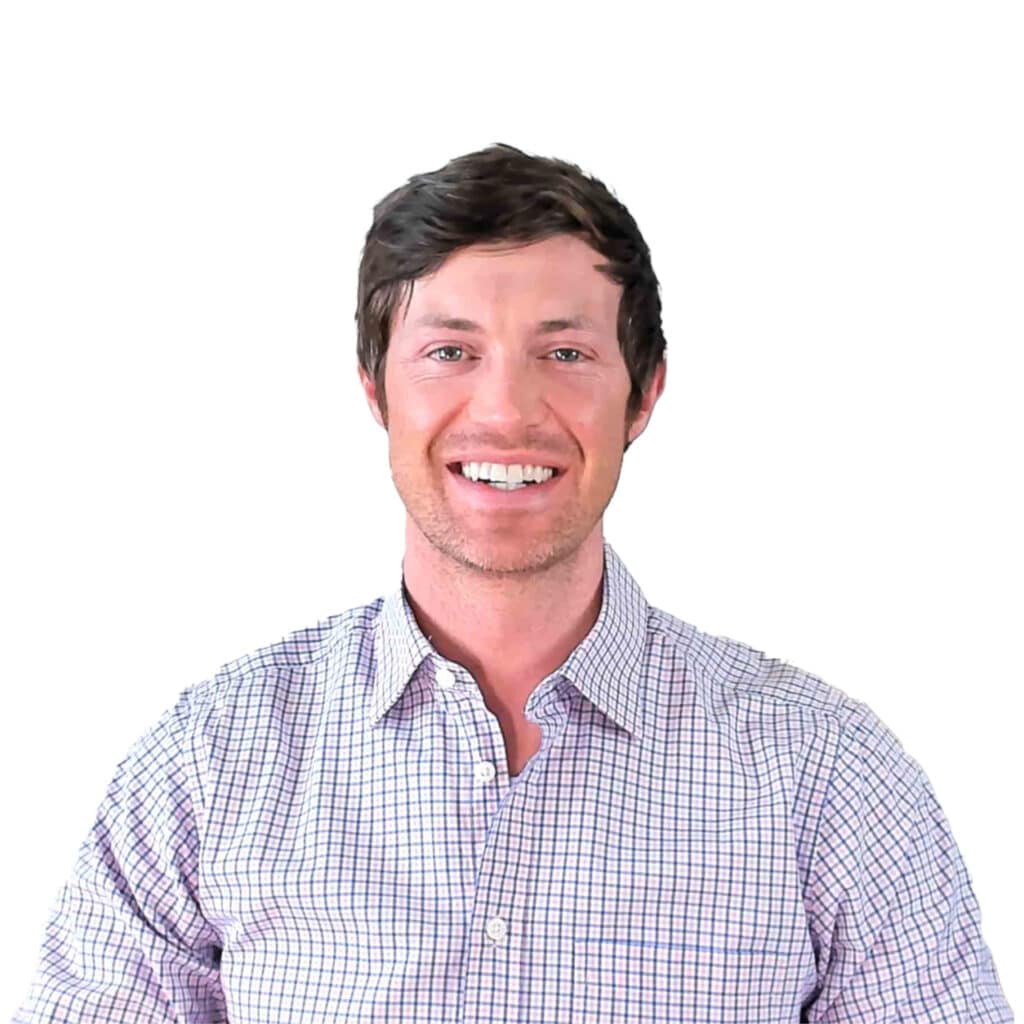 With over 500+ blog posts, 300+ videos, and 150+ podcasts, there's definitely something here for you!
Ready to get started? Check out my free thyroid resources below and join over 160,000 thyroid patients on my weekly email list.
Free Thyroid Downloads & Resources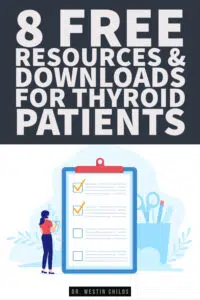 Get 8 free resources designed to help you take control of your thyroid.
These downloadable PDFs include:
Hypothyroid Symptoms Checklist
The Complete List of Thyroid Lab Tests
Clinical Studies to Take to Your Doctor
Tips & Tricks to Help You Find a Thyroid Doctor
Foods to Avoid if You Have a Thyroid Problem
How to Calculate "Optimal" Free T4, Free T3, & Reverse T3 Ratio
Free 3-Day Thyroid Meal Plan
List of Thyroid Medications by Name
Recent Blog Posts & Articles
Follow Dr. Childs
What Other Thyroid Patients are Saying…
"Conversion booster is amazing
I'm on my third bottle of conversion booster support t3 to t4 I feel great I have a lot of energy and I sleep better. If I forget to take it this booster I can feel a big difference…so it's my priority to take it. I highly recommend this product if you suffer from low energy."
– Ingris B
Hashimoto's supplements
I haven't felt this good in a very long time. I have more energy, less brain fog, and very little cravings for sweets. I haven't lost weight yet but I do see inches coming off my stomach area.
– Sandra B
Would recommend
I had all of my thyroids removed 13 years ago. Was off balance and went into hypothyroidism and started to lose all of my hair. After taking these vitamins for 3 weeks now I have noticed my hair getting fuller again and not falling out by the handful anymore. Would recommend. The only con I have found is taking 4 of them a day.
– Deborah S.
Feel like myself again
Was a little nervous to take these supplements as I am on Armour Thyroid and my numbers are within range. Unfortunately, I still had symptoms and just didn't feel like myself for years now – no energy, motivation, etc. like depression almost but I know I'm not depressed. Been taking these supplements for a month now and I finally feel like myself again. My energy levels are back and I'm more productive than ever. It's amazing. I ordered my next bundle today! Thank you!
– Audrey
So Happy!
I've been on every kind of prescription and supplement for my hypothyroidism since first diagnosed in 2012 without success. Most recently, I've been on Synthroid and liothyronine for about a year and have felt worse than I did without them. I purchased this supplement along with Thyro-Gold deciding I would take my health into my own hands. So far, I'm thrilled that I did! I've felt better, have more energy and desire to do things, and losing weight by a pound a day.
– Camille
WOW!
I have lived with thyroid problems for over 50 years. This is the first time I feel like a normal person. Thank you!
– Kay W