The Connection Between High Cholesterol and your Thyroid
Do you have high cholesterol?
Are you blaming your diet?
Not so fast…
Low thyroid is a COMMON cause of high cholesterol and it may explain your cholesterol issues.
Before you run and jump on a statin or another cholesterol medication make sure that you rule out your thyroid as the primary CAUSE of your high cholesterol.
This may not be obvious to you as a patient but it should be incredibly obvious to your doctor.
The connection between low thyroid and high cholesterol is so strong that high cholesterol should automatically cause your doctor to screen for low thyroid.
But I have one question for you:
Did your doctor actually do this? Or did they just assume your high cholesterol was "normal" and tried to put you on a prescription medication to treat it?
You'd be surprised at how many people have THIS experience instead of the screening for low thyroid as I described should happen above.
But this situation gets even more complicated:
High cholesterol is often an EARLY warning sign of low thyroid but your doctor may miss it if they are hyper-focused only on the TSH.
We will talk more about that below.
In this article you will learn:
More about the connection between high cholesterol and low thyroid and why it is so common
Why high cholesterol is a warning sign of low thyroid or early thyroid problems
What to do if you have high cholesterol AND you are already taking thyroid medication
How to effectively test for thyroid problems using MORE than just the TSH test
Why your doctor may miss this important connection
Let's jump in…
DOWNLOAD FREE RESOURCES
Foods to Avoid if you Have Thyroid Problems:
I've found that these 10 foods cause the most problems for thyroid patients. Learn which foods you should avoid if you have thyroid disease of any type.
The Complete List of Thyroid Lab tests:
The list includes optimal ranges, normal ranges, and the complete list of tests you need to diagnose and manage thyroid disease correctly!
High Cholesterol by itself is a warning sign of hypothyroidism
Your thyroid gland is one of the primary controllers of cholesterol in your body.
What does this mean?
When there is a problem in your thyroid gland it will manifest as a problem in your cholesterol level.
The bigger the problem in your thyroid the bigger the change in your cholesterol.
The thyroid hormone, specifically the most powerful thyroid hormone T3, regulates an enzyme known as HMG-CoA reductase (1).
This is the SAME enzyme that medications like statins (and Lipitor), interfere with.
But thyroid hormone doesn't just stop there.
It also regulates HDL metabolism, LPL, VLDL, and triglyceride metabolism.
You don't have to know the specifics but you should know that changes in your thyroid can dramatically impact your cholesterol at many levels.
Several studies (2) have shown that an abnormal TSH, even at the upper level of what is considered "normal", increases the risk that you will have high cholesterol.
What does this mean for you?
If you have high cholesterol the FIRST thing that you should look at is your thyroid level as the primary CAUSE of that problem.
Does it mean that your thyroid is always the cause of high cholesterol levels?
Not necessarily, but you can't just assume that it isn't.
Every patient with high cholesterol should undergo screening for low thyroid the CORRECT way (more on that below).
If your doctor hasn't done that, and you are currently taking medication for high cholesterol, you should go back immediately and get tested.
I have found that high cholesterol is often the FIRST warning sign of low thyroid.
It's even more sensitive than standard tests that doctors use to diagnose thyroid problems such as TSH.
For this reason, if you have high cholesterol and want to rule out your thyroid as the cause, you need to get a complete thyroid lab panel.
Do you have Persistently High Cholesterol even on thyroid medication?
I'll never forget this important lesson that I learned while in residency:
One old-school but very smart attending physician told me that unexplained high cholesterol is almost always a sign of early hypothyroidism and is best treated by thyroid medications like NDT.
This flies in the face of conventional wisdom in the thyroid community but it's something that has served me well.
Let me explain what she meant:
Medications, such as NDT, are often MUCH better at controlling cholesterol levels compared to levothyroxine even though almost EVERY doctor puts patients with low thyroid function on levothyroxine.
We even have studies showing that this is the case (3)!
Take this study, for instance, which showed that thyroid patients taking levothyroxine did NOT have normal cholesterol levels even though they had a normal TSH.
The TSH is the test that most doctors use to determine whether or not you are taking 'enough' thyroid medication.
What can we infer from these results?
Well, for starters that using levothyroxine is probably not sufficient to help MOST thyroid patients feel better and to improve their thyroid function by itself.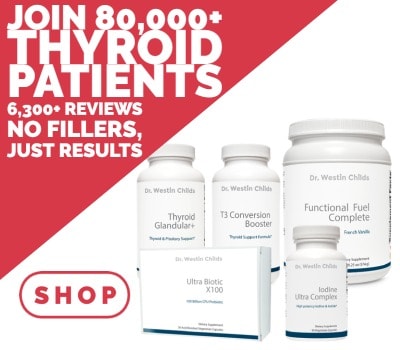 If it were then we would see the cholesterol levels normalize as they started taking their medication.
If this doesn't happen then we can only assume that their thyroid was not adequately treated by whatever therapy they were using.
This study just proves what my attending told me long ago:
Armour thyroid is better than levothyroxine at improving cholesterol levels and treating thyroid patients.
Only she didn't need a medical study to prove that this was the case.
She was an old-school doctor and she just learned from treating hundreds and probably thousands of patients throughout her career.
So what can you take from this if you are a thyroid patient who is taking thyroid medication like levothyroxine but still has high cholesterol?
That you are on the wrong type of thyroid medication.
It's most likely NOT that your body has a statin deficiency but that your body NEEDS more thyroid hormone.
You can get more thyroid hormone by either taking a new thyroid medication such as Armour thyroid or by increasing your dose of thyroid medication (whatever you are taking).
What to do if you can't normalize your cholesterol even on thyroid medication
It may not be possible to completely normalize your cholesterol levels just by adjusting your thyroid medication alone.
There are many factors that play a role in your cholesterol level and a big one of those factors comes from your lifestyle, your diet, your activity level, and so on.
If you are serious about improving your cholesterol then you should do these things in addition to altering your thyroid medication:
Why your doctor may miss this connection
You would probably like to think that your doctor is the best and that they are infallible but you'd be wrong on both accounts (most likely).
Why is it that doctors miss this important connection between low thyroid and high cholesterol?
Well, there are a couple of reasons:
#1. They are trained to only test for the TSH.
The first big problem is how doctors diagnose thyroid conditions.
All doctors are trained to look only at the TSH test as a means to determine whether your thyroid is working or not.
If the TSH test is normal then you are said to have a normal thyroid.
There's one big problem with this:
Focusing only on the TSH means you will miss plenty of patients who actually have thyroid problems but have a normal TSH.
Important patients who fall into this group are those women who have Hashimoto's thyroiditis (which is an autoimmune disease of the thyroid gland).
You can read more about why the TSH fails to diagnose many cases of low thyroid patients here.
#2. They have become desensitized to high cholesterol because "everyone" has it.
Another big reason is just the fact that almost everyone nowadays has high cholesterol.
If you go back in time 20 or 30 years ago, high cholesterol wasn't nearly as common as it is now.
But with obesity rates skyrocketing, with hormone imbalances running rampant (including thyroid dysfunction), and insulin resistance rates soaring, it's uncommon to find someone with NORMAL cholesterol.
Unsurprisingly, this leads many doctors to just automatically assume that high cholesterol in any patient is probably from a poor diet (insulin resistance) or from obesity (metabolic syndrome) without ever testing or giving thought to the thyroid.
This is a safe assumption for MOST people but if your doctor uses the mindset then they may miss a TON of patients who have high cholesterol from a low thyroid.
#3. Most doctors are about 10-20 years behind the times when it comes to the latest medical research.
Sadly, this is a topic that I wish more patients were aware of.
It's become increasingly apparent that most doctors are at LEAST 10-20 years behind the times (4) when it comes to new scientific research.
You would like to think that your doctor is pulling all-nighters after a long day of work reading the latest and greatest research about everything in the healthcare field.
But you'd be wrong…
Most doctors only read medical studies that are given to them by pharmaceutical companies and even that is becoming rarer and rarer.
It's not all their fault, though, as doctors are faced with an insurmountable amount of new research that comes out on a daily basis as well. It's impossible to read it all.
The result is that most doctors are at least 17 years behind the times when it comes to new treatments and therapies.
Testing for thyroid problems
So how can you ensure that your high cholesterol isn't from your thyroid?
It starts with testing.
It is possible to rule out your thyroid as the cause of high cholesterol provided your doctor orders the right tests.
Just looking at the TSH is not sufficient to say if your thyroid is working or not.
When you go to your doctor to check your thyroid make sure you ask for these tests:
It is particularly important that you ask your doctor to order all of these tests but pay close attention to your TPO antibodies and your thyroid peroxidase antibodies.
If either of these tests is positive then it may mean (and it likely does) that you have an autoimmune thyroid disease known as Hashimoto's thyroiditis.
Women with this autoimmune condition often have normal other thyroid lab tests and the only sign of this condition is the elevated antibodies.
It's also possible for women with this condition to have thyroid problems even though their thyroid lab tests look "normal".
These tests apply to both people who are taking thyroid medication and to those who are not.
Final Thoughts
The bottom line?
You should be aware that your cholesterol levels and your thyroid function are closely linked.
The connection goes like this:
Low thyroid function leads to HIGH cholesterol.
High thyroid function leads to LOW cholesterol.
If you have been tested for cholesterol and you find that your cholesterol levels are high the VERY next thing you should do is get a complete thyroid lab panel and make sure that your thyroid is functioning at an optimal level.
Using thyroid medication is often enough to normalize or fix your cholesterol level for most people.
Do NOT take a statin or another cholesterol medication until you have ruled out your thyroid as the cause of your high cholesterol.
Now I want to hear from you:
Do you have high cholesterol?
Are you 100% sure that your high cholesterol is NOT from your thyroid?
Do you have high cholesterol AND a low thyroid? Do you think these conditions are related to your body?
If you do have high cholesterol, have you had your thyroid tested the RIGHT way using the complete thyroid lab panel listed above?
Leave your questions or comments below!