Sale!
Ultra Biotic X100 – Daily Potent Probiotic with 100 Billion CFU/Serving
$78.95
Helps promote hormonal balance through a specific blend of well studied Lactobacilli and Bifido probiotics*
Promotes and regulates normal metabolism and appetite*
May help to regulate gastrointestinal function and promote healthy intestinal microbiota*
Designed specifically for thyroid patients to promote weight loss if used with Dr. Childs weight loss programs*
30 Day Supply (daily serving) with each capsule containing 100 billion CFU
Probiotics are sealed in a nitrogen-purged aluminum blister pack to prevent exposure to light, moisture, and oxygen to ensure high potency and deliver-ability when consumed
Each capsule is gastro-resistant to delay the release of probiotics and prevent damage from stomach acid
30-Day Money Back Guarantee (see below)
Free Shipping on all orders to the United States
Description
Why Ultra Biotic X100?
Ultra Biotic X100 is a complementary blend of targeted and specific probiotics with one purpose:
To help augment weight loss by manipulating appetite, metabolism and intestinal microflora.
This probiotic contains well studied and specific strains of probiotics that have been clinically proven (scientific studies below) to help in these areas.
Is Ultra Biotic a miracle weight loss probiotic?
No, but it is designed to be used as part of a healthy weight loss regimen and designed to augment existing therapies, medications, supplements, exercise routines and dietary changes.
So what will Ultra Biotic do for you?
It may help in the following ways:
Help Reduce Food Cravings & Control Appetite*
Alter caloric breakdown and absorption by promoting the growth of healthy bacterial strains*
Regulate metabolism, basal metabolic rate and resting energy expenditure*
Help control and reduce the influence of fat storing hormones such as insulin and leptin*
Lower systemic and local (intestinal) inflammation*
Promote healing of the intestinal and epithelial lining in the GI tract*
Improve Digestion and improve absorption of medications/supplements*
Help regulate bowel movements*
Ultra Biotic was designed specifically to improve intestinal function and weight management in individuals with hormonal and metabolic problems.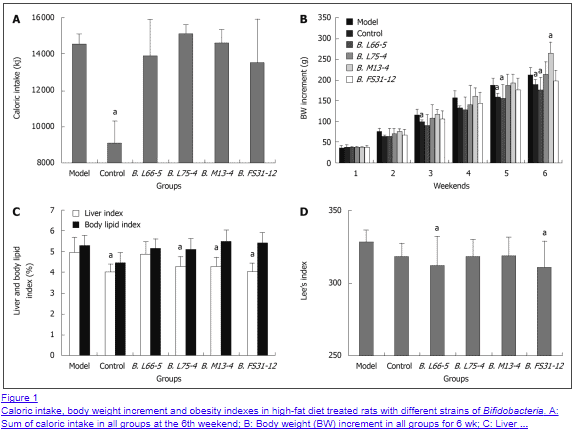 How to Pick the Best Probiotic
Will any probiotic help me or provide me with the benefits listed above?
Not necessarily and this is worth spending some time discussing.
In order for probiotics to be effective, they really need to be screened to make sure they meet basic requirements before they even hit your mouth or digestive tract.
This includes packaging, shipping, temperature control, climate control, etc.
If your probiotics arrive at your doorstep and they haven't been properly shipped or packaged then you run the risk of consuming far fewer probiotics than advertised on the packaging.
In addition, if your probiotics are not encapsulated correctly then your stomach acid may damage or completely kill the probiotics before they reach your small and large intestines!
These basic conditions may explain why some probiotics work better than others, but if you are serious about using ANY probiotic make sure it fits the following criteria:
#1. Well Studied Species and Strains of Probiotics
The first and most obvious concern is that your probiotic supplement contains the right type, strains, and species of probiotics.
Certain strains have been studied more than other strains and each strain has a different effect and potential mechanism of action.
Some probiotics are better at helping improve digestion while others may be more beneficial for helping your body tolerate certain foods like dairy.
The same is true for probiotics that help with metabolism and weight loss.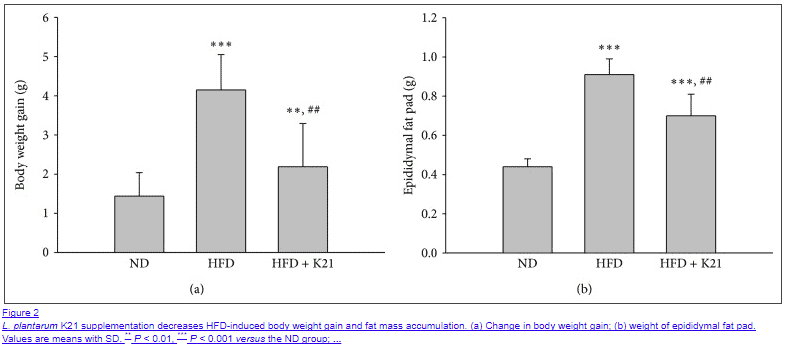 #2. Adequate Concentration and CFU
The measurement of CFU stands for colony forming units and helps give you an idea of the relative concentration and potency of the probiotics you want to use.
Some probiotics can be given in smaller CFU but in general the higher the CFU the more potent and the more effective your probiotic will be.
I use the pharmaceutical companies as an example of this:
Recently pharmaceutical companies have been creating very high potency CFU probiotics (up to 900 billion CFU per serving) because studies have shown that higher dosages provide better effects.
You can take advantage of this by selecting probiotics that contain at LEAST 100 billion CFU per serving.
If you start to pay attention you will find that the average probiotic contains only around 18-25 billion CFU per serving.
Purchasing a probiotic with this concentration may be only 1/4 as effective as a probiotic with 100 billion CFU.
Some people may even need 300 billion + CFU per serving for stubborn weight and/or hormonal or metabolic problems, but a good place to start with is at least 100 billion CFU per serving.
#3. Optimal Packaging
Packaging is important because it helps maintain the stability of your probiotics and keeps the concentration high.
Once probiotics have been manufactured they always begin to slowly die off.
Temperature, moisture, and light can all increase or decrease how quickly they begin to die off.
For this reason, you need to make sure that your probiotics are packaged correctly to ensure that they get delivered to you in working condition.
For probiotics, this means protection from outside influence.
Ultra Biotic comes packaged in a special nitrogen-purged aluminum blister pack to protect the probiotic species from heat, moisture, and oxygen.
This ensures the highest concentration by the time it reaches you!
It's also worth pointing out that Ultra Biotic does NOT need to be refrigerated.
But let me also say that many probiotics that SHOULD be refrigerated aren't and they may sit on shelves in grocery stores for days at room temperature when they really should be refrigerated.
Just be sure to keep an eye out for probiotics that need to be refrigerated and don't buy them unless they are delivered to you via a cold pack or some other method to ensure proper temperature control.
#4. Proven Delivery system
Once you consume any probiotics you also need to make sure that they reach their target destination.
Each probiotic tend to prefer certain locations in your GI tract.
Why?
Because these locations differ in acidity, exposure to enzymes and the time that food spends in each place.
These factors all alter which species may thrive in each location.
In addition, it's important that your probiotics contain a capsule strong enough to withstand the acidity of your stomach.
Some probiotics are fragile and can be completely destroyed by the acidity of the stomach.
Ultra biotic takes care of this problem with its gastro-resistant capsules. These capsules ensure a slow and targeted release of probiotics AFTER they pass the stomach.
Ultra Biotic X100 Ingredient List
Proprietary Blend of Lactobacillus acidophilus, Bifidobacterium longum and lactobacillus plantarum (409mg) at 50 billion CFU.
Bifidobacterium lactis HN019 (167mg) at 50 billion CFU.
Total CFU/serving of probiotics in each capsule = 100 billion CFU.
Does NOT contain gluten, wheat, soy, dairy, fish, shellfish, peanuts, tree nuts, egg, GMO's, artificial colors, artificial sweeteners or artificial preservatives.
FAQ
What's the best way to take Ultra Biotic X100?
I recommend that you use Ultra Biotic each day in the morning (with or without a meal).
It can also be taken at night (if that is your preference).
Make sure to switch up how you take this probiotic, meaning you can use 1 capsule some days and 2 capsules others, you can take large doses 1 day (up to 5 capsules), you can use it with food or without, etc.
Adding diversity to the way that you use it will improve your overall results.
What's the difference between Ultra Biotic X100 and Gut Bomb 350 Billion?
Gut Bomb 350 Billion is an ultra potent probiotic that contains 350 billion CFU per serving (roughly 3.5x stronger than Ultra Biotic).
Gut Bomb should be used to start or initiate weight loss while Ultra Biotic can then be used as a maintenance dose.
Both probiotics contain similar high quality, well tested probiotic strains designed for the same purpose but differ in their concentration and delivery system.
You really can't go wrong with either!
How long do I need to take this probiotic?
Ultra Biotic can be taken daily for as long as you'd like, there is no downside to daily use.
I recommend that you plan to use Ultra Biotic daily for at least 3 months – as this will give you the best results.
If you are continuing to see improvement as defined as changes to your weight, appetite, intestinal health, etc. then you should continue beyond the 3-month mark.
How quickly will I see results?
Most people will notice intestinal changes within a few days, but weight loss and weight management may take weeks to kick in.
Remember:
You developed hormone imbalances in your body over decades! Don't be upset if it takes 1-2 months for your body to start to reverse these processes.
Is this probiotic safe to use with Thyroid Medication and other medications?
Absolutely!
The key to long-lasting weight loss is the layering of therapies: supplements, hormones, medications, nutrients, probiotics, food changes, injectables, etc.
These help drive long-lasting weight loss by altering and reversing hormonal imbalances.
Ultra Biotic is designed to be used in conjunction with these therapies to augment weight loss.
This includes oral medications and hormones such as thyroid medication.
We still do not recommend that you take both thyroid medication and Ultra Biotic at the SAME TIME, but they can be used in conjunction with one another.
Are there any side effects that I should know of?
Generally, Ultra Biotic is very well tolerated.
Some people with untreated SIBO may experience gas when taking Ultra Biotic.
If this occurs then you can reduce the frequency with which you take the probiotic – instead of taking it daily you can try to take it every other day or every third day.
Symptoms such as these do not mean that you should discontinue use completely.
Some people might also experience initial changes that may mimic a detox like reaction, but this will subside over time as well.
8.) How do shipping and Refunds work?
All supplements have a 30-day money back guarantee.
We want you to take a chance to improve your health and use our high-quality supplements. If you don't love your supplement simply contact us, ship back the supplement and we will happily provide you with a full refund.
You can find more information about our return and refund policy by clicking here.
If you have questions about our products or our return policy please reach out to us via email at [email protected] or call (480) 331-9431.
*These statements have not been evaluated by the Food and Drug Administration. This product is not intended to diagnose, treat, cure or prevent any disease.
**Results may vary.
Questions about our quality standards? Please see this article for more information.
The Science Behind Ultra Biotic X100:
Like my other supplements, I spend a lot of time researching and putting together combinations of nutrients and vitamins that synergize well with one another.
Ultra Biotic is no different.
This probiotic contains well-studied probiotics and I've provided a list of relevant clinical studies below.
Lactobacillus Acidophilus:
https://www.ncbi.nlm.nih.gov/pmc/articles/PMC4761174/
https://www.ncbi.nlm.nih.gov/pmc/articles/PMC2263016/
https://www.ncbi.nlm.nih.gov/pubmed/22634320
https://www.ncbi.nlm.nih.gov/pubmed/16740094
https://www.ncbi.nlm.nih.gov/pmc/articles/PMC2705118/
https://www.ncbi.nlm.nih.gov/pubmed/2513349
https://www.ncbi.nlm.nih.gov/pubmed/25773690
Bifidobacterium Longum:
https://www.ncbi.nlm.nih.gov/pmc/articles/PMC2904885/
https://www.ncbi.nlm.nih.gov/pmc/articles/PMC2904885/
https://www.ncbi.nlm.nih.gov/pmc/articles/PMC4689799/
https://www.ncbi.nlm.nih.gov/pmc/articles/PMC3146849/
https://www.ncbi.nlm.nih.gov/pmc/articles/PMC4558422/
https://www.ncbi.nlm.nih.gov/pubmed/15186439
https://www.ncbi.nlm.nih.gov/pmc/articles/PMC5031164/
https://www.ncbi.nlm.nih.gov/pmc/articles/PMC4552000/
Lactobacillus Plantarum:
https://www.ncbi.nlm.nih.gov/pmc/articles/PMC4353445/
https://www.ncbi.nlm.nih.gov/pmc/articles/PMC3911214/
https://www.ncbi.nlm.nih.gov/pmc/articles/PMC3419998/
https://www.ncbi.nlm.nih.gov/pmc/articles/PMC1773461/
https://www.ncbi.nlm.nih.gov/pmc/articles/PMC4670890/
https://www.ncbi.nlm.nih.gov/pubmed/16393305
Bifidobacterium Lactis:
https://www.ncbi.nlm.nih.gov/pubmed/27126957
https://www.ncbi.nlm.nih.gov/pmc/articles/PMC2453197/
https://www.ncbi.nlm.nih.gov/pubmed/17016131
https://www.ncbi.nlm.nih.gov/pubmed/26382580
https://www.ncbi.nlm.nih.gov/pubmed/18552710
https://www.ncbi.nlm.nih.gov/pmc/articles/PMC3811525/
Additional information
| | |
| --- | --- |
| Weight | 0.125 lbs |
| Dimensions | 6 × 1.25 × 4 in |
Works great!
Love this probiotic- will order again!
Ready to reorder!
I'm happy with this probiotic. It must match my needs as I can remember to take it! I am reordering!
Too early to tell
I have been following this program for about 3 weeks and so far so good. The fasting is easier than I thought and I'm averaging about 2 pounds a week. I really can't tell if the supplements are working but I'm satisfied so far.
I have finally found the probiotic that works for me!
I have finally found the probiotic that works for me! I have been using it for a couplle of months now and my digestive system and bowel movements have improved tremendously. I used to go to the bathroom only twice a week if even that, and now I have bowel movements daily. I am so grateful! I will continue to use it religiously and will never go a day without taking it. Thank you to Dr. Westin's team for developing this amazing product!
Ultra Biotic Review
So far, by using Ultra Probiotic, I haven't needed to use my prescribed 40mg of Nexium per day. I take the Ultra Probiotic once daily using the Gut bomb mixed with Dr. Weston's Thyroid Protein Shake to swallow it down. I definitely notice a difference every morning upon awakening. I no longer wake up with a distended abdomen and a feeling of fullness. I will definitely keep using this high-potency probiotic.