Please use this page for a step by step instructions on how to place an order on our website.
Placing an order is very easy and should only take a few minutes. Please follow these instructions:
Step #1. Navigate to the product page of the supplement you wish to purchase.
You can find a direct link to all of our products and supplements by clicking on this link or by navigating to this page: https://www.restartmed.com/shop/
On this screen, you will see the entire list of all of our products.
Click on the product that you wish to purchase.
Step #2. Add your Product to your Cart.
Once you are on the product page (in this example case Thyroid Adrenal Reset Complex) you can easily add your product to the cart.
Under the brief product description, you will see a button that says "Add to cart":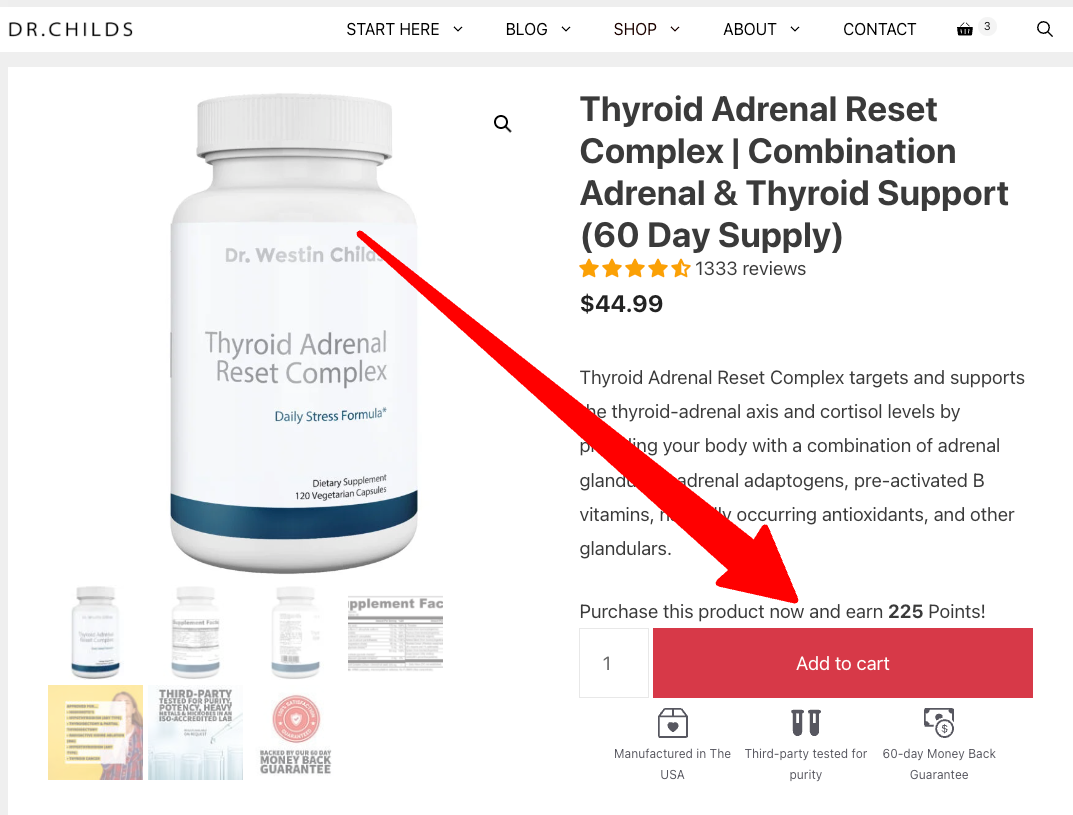 Once you click on the "Add to cart" button please proceed to step #3.
Step #3. Review your Cart
Once you have added your product to your cart you can view your cart in 1 of 3 ways:
The first way:
Immediately after clicking add to cart on the page a sidecart menu will pop out and show you what you've added: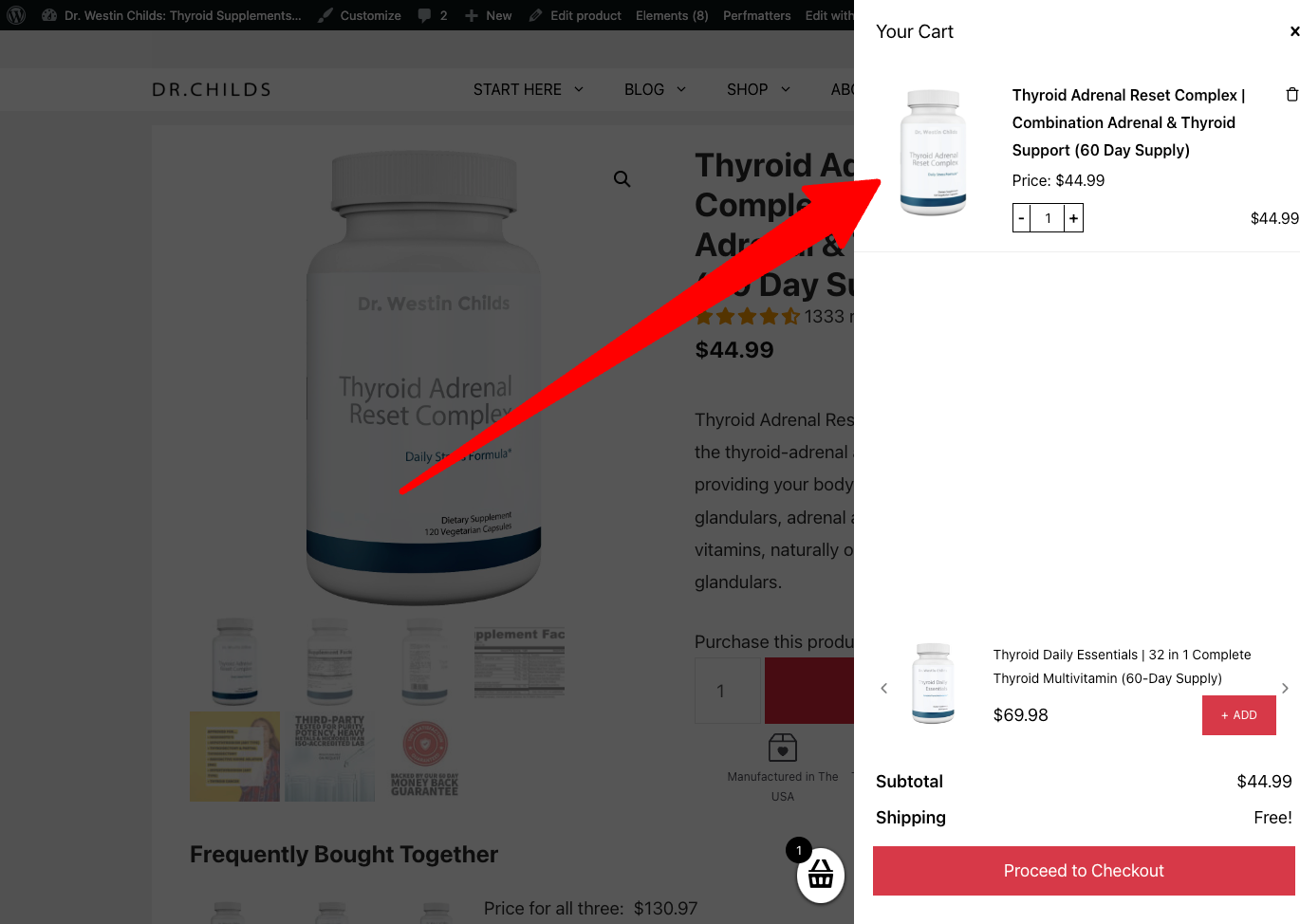 You can click the "Proceed to Checkout" button here which will take you directly to the checkout page.
The second way:
You should also see a shopping cart icon at the top of your screen (regardless of what type of device you are using). You can click on this to be taken directly to the shopping cart page: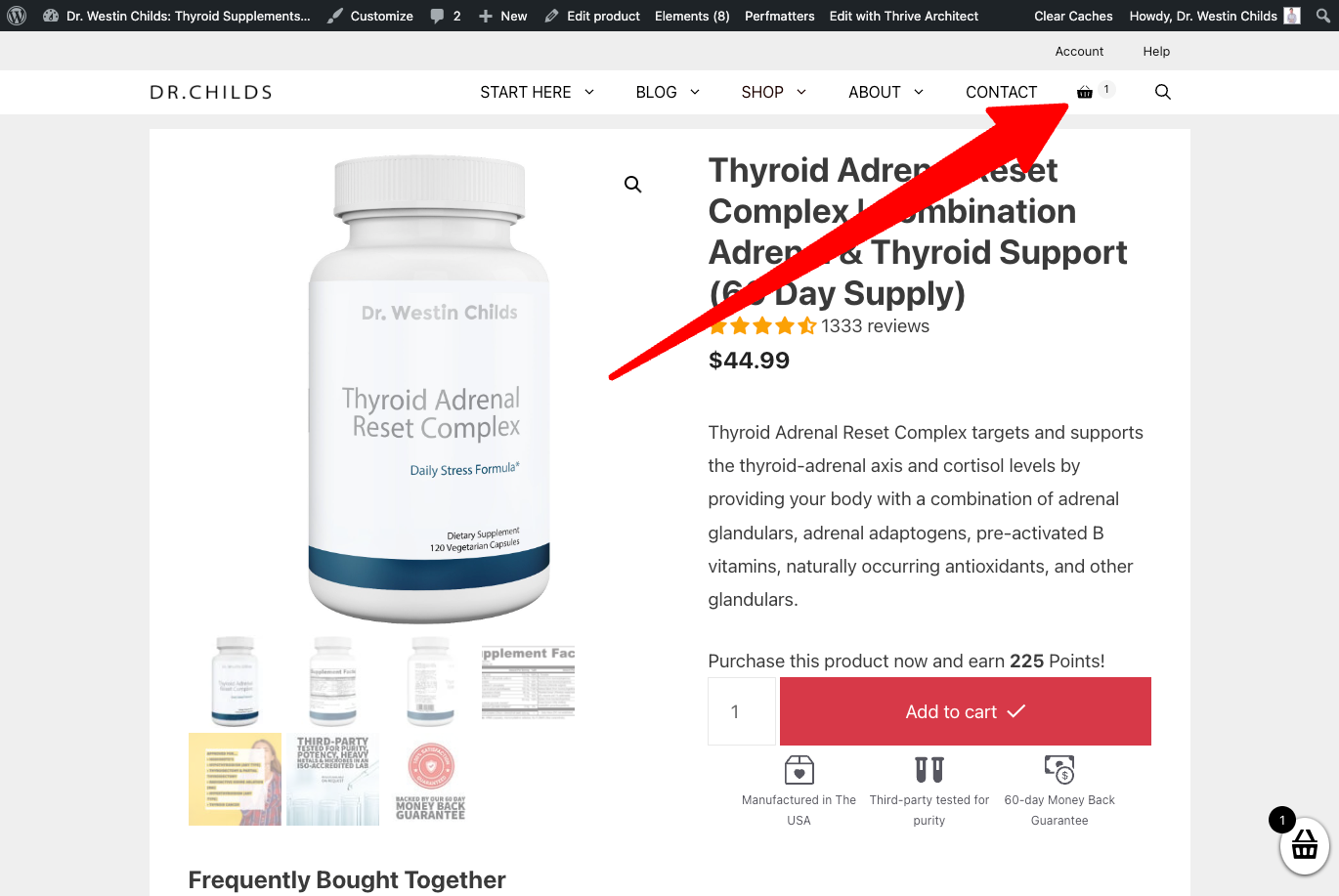 Clicking on this button will take you to the Cart page where you can view what is in your cart.
This cart page also allows you to go to the checkout page by clicking on the button "Proceed to checkout".
​The third way:
If you are having trouble accessing the cart page you can always go directly to this link here: https://www.restartmed.com/cart/
Step #4. Verify your order and "Proceed to Checkout".
Once you are on the cart page you can verify your order and quantity and then click the "Proceed to Checkout" prompt at the bottom of the screen:
On this page, you will see the following: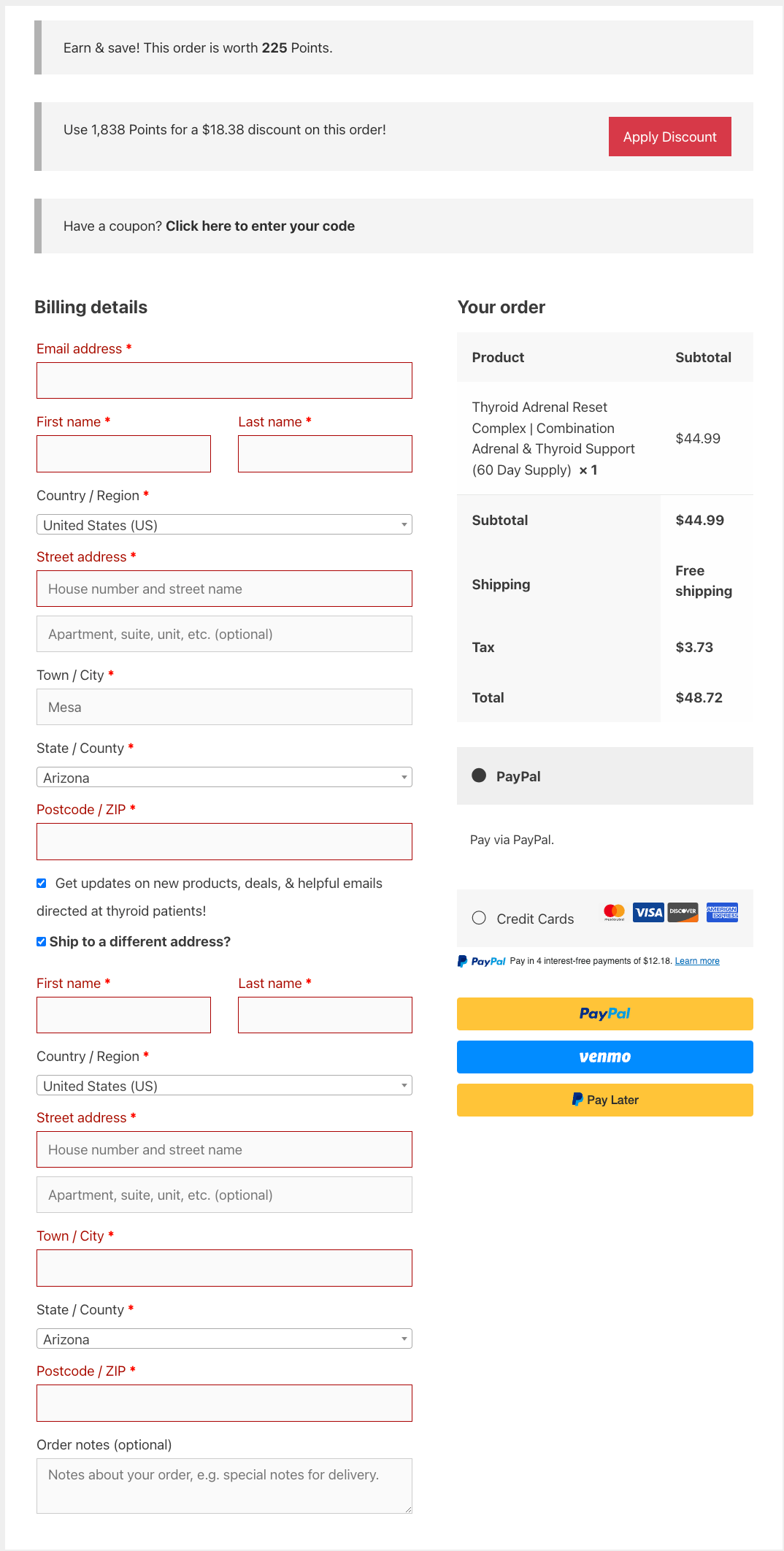 Step #5. Input all of your shipping and billing information and the product order will be placed.
After you place your order, our system will automatically send you a shipping confirmation email that includes your order number.
You will then receive a second email confirmation when your order is shipped. This shipping confirmation page will include a link to your tracking number so you can monitor the progress of your package.
We process orders 6 days per week (Monday through Saturday) and shipping time typically takes about 3-5 business days (for domestic orders).
If you're having trouble replacing your order, make sure to check these places:
Make sure that you aren't trying to sign in to an account that doesn't exist! Just because you've placed an order with us doesn't mean we have an account for you. Accounts are not created unless you specify their creation on the checkout page. If our system is saying that it doesn't recognize your email address then that is most likely because we don't have an account for you. If you need assistance in managing your account, please email us at hello@restartmed.com.
Make sure you are inputting your credit card information correctly. Our credit card processing system (Braintree) will confirm that your zip code and billing address information match the credit card information provided by your bank. If this information doesn't match, our system may flag your order as fraud and prevent it from processing.
If you have any questions about this process please reach out to us via email at hello@restartmed.com and we will be happy to help!